Financial Services (FinServ)
The Ultimate FinTech & InsurTech LIVE Event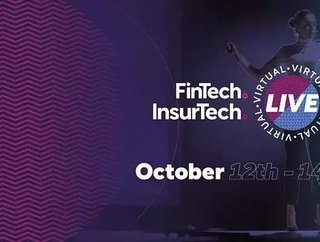 New speakers announced for FinTech & InsurTech LIVE Event, where innovation meets implementation, coming to you live from London
Whether you attend virtually or in person, it will give you a chance to network with C-Level executives, share ideas with industry pioneers, and walk away with actionable, unique insights to bolster your business and career. 
By the end of the three-day event, you will have seen the latest innovations in both FinTech and InsurTech. You will be able to see how companies like yours are tackling the problems that keep you up at night, engage in a community that many struggle to access, and share your ideas with people who care as much as you do. 
Order your tickets now to take advantage of our limited-time Early Bird offer. 
How can you attend?
In the post-Covid era, not everybody wants to travel for events. So FinTech and InsurTech Live will be completely hybrid. That means you can attend the event in person or virtually - with no disadvantages to people who don't make the trip to the Tobacco Dock. 
In-person
FinTech and InsurTech Live is happening in the Tobacco Dock in London, a ten-minute walk from Tower Bridge. For more information on the location, click here. 
Virtually
There's no need to worry about missing out if you choose not to attend in person. You can still absorb all the information, interact with other attendees and enjoy the conference experience on our virtual platform. 
There will be live feeds from all of the stages (also available on-demand after the event) as well as virtual networking areas. So not being able to travel is no reason to miss your chance to gather with the industry.
New Speakers
Head of Digital: Corporate & Commercial Banking at Santander
Jonathan Holman is a technologist and banker who runs Digital for Santander in SME, Commercial and Corporate Banking in the UK. He and his team have won 8 global industry awards in recent years for their work in banking technology, and he has held roles in coverage (relationship banking), credit risk, operations, strategy, change and leadership. 
For his master's degree dissertation, he researched and wrote it using scale social data in credit risk modelling, using ML / AI, which was a global first. Jonathan has expertise in Fintech, small to medium enterprise (SME), data and AI, corporate credit risk, digital disruption, banking, and macroeconomics. We look forward to hearing his insights. 
Vice President at ATB Financial
Tevi Legge and her team focus on the end-to-end customer experience strategy and collaborative execution of the strategic roadmap for the Everyday Financial Services segment within ATB and will partner with leaders to ensure that customer experience is a top priority in all plans. This involves understanding the customer, prioritising initiatives, product leadership, product strategy, product development of both core and technical products and the manufacturing of the value chains that will create those exceptional everyday banking experiences through our channel distribution endpoints. 
No stranger to accolades, Tevi has been named one of Lethbridge's Top 40 under 40 as well as one of Alberta's 60 She-Innovators, and she's also an ATB President's League winner, which represents the top 1% of achievers among ATB team members. In 2019 she was named a Women's Executive Network (WXN) Canada's Most Powerful Women: Top 100 Award Winner, and most recently recognised in FinTech's Magazine top 100 women. 
CRO at Finastra
As Chief Risk Officer, Elona is responsible for a broad portfolio of risk management matters across Finastra and leads the company's continued focus on world-class risk management strategies, including information security, regulatory compliance, enterprise risk management and governance, working closely with regulators, clients, and partners.
Prior to joining Finastra, Elona was SVP, Enterprise Risk Management, at Black Knight, with overall accountability for development, implementation, and governance of the company's risk framework and supporting programs. She brings more than 15 years of experience from large financial institutions, building foundational components and driving transformational maturity efforts in Enterprise Risk Management, Information Security, IT Governance, and Regulatory Compliance programs at U.S. Bank and Wells Fargo Bank.
Order now to make the most of our early-bird offer. Ticket prices increase over 50% soon! For tickets and information, head over to our event site.