Financial Services (FinServ)
The Ultimate FinTech & InsurTech LIVE Event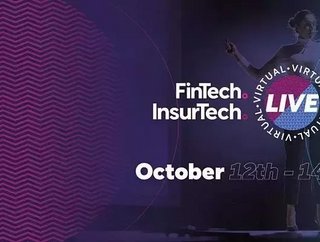 FinTech & InsurTech LIVE Event, where innovation meets implementation, coming to you live from London
Whether you attend virtually or in person, it will give you a chance to network with C-Level executives, share ideas with industry pioneers, and walk away with actionable, unique insights to bolster your business and career. 
By the end of the three-day event, you will have seen the latest innovations in both FinTech and InsurTech. You will be able to see how companies like yours are tackling the problems that keep you up at night, engage in a community that many struggle to access, and share your ideas with people who care as much as you do. 
How can you attend?
In the post-Covid era, not everybody wants to travel for events. So FinTech and InsurTech Live will be completely hybrid. That means you can attend the event in person or virtually - with no disadvantages to people who don't make the trip to the Tobacco Dock. 
In-person
 FinTech and InsurTech Live is happening in the Tobacco Dock in London, a ten-minute walk from Tower Bridge. For more information on the location, click here. 
Virtually
There's no need to worry about missing out if you choose not to attend in person. You can still absorb all the information, interact with other attendees and enjoy the conference experience on our virtual platform. 
There will be live feeds from all of the stages (also available on-demand after the event) as well as virtual networking areas. So not being able to travel is no reason to miss your chance to gather with the industry.
New Speakers
Leda Glyptis is the Chief Client Officer of 10x Banking. Alongside this role, she is also the Chairman of the Board at Geophy, and the Non Executive Director of SimplyPayMe. Prior to these positions, she was the Chairman of the Board at findexable, The Chief Innovation Officer of QNB Group, and a Director at Sapient. She was also the Chief Executive Officer 11 FS Foundry. 
Leda joins other world-class speakers including:
John Duigenan, CTO, Distinguished Engineer & VP, Financial Services Sector, IBM Sales at IBM

Paul Harvey, Paul Harvey, CEO of Adiona Insurance

James Daley, Managing Director at Fairer Finance

Heather Smith, Managing Director at LV= General Insurance

Dan King, Co-founder at Insurance DataLab

Gareth Wilson, Vice President | Head of UK Banking & Capital Markets | FSSBU & UK at Capgemini

Marchela Georgieva, Co-founder & COO of Capto

Alexis Chevallot, Co-founder & CEO of Capto

Leda Glyptis, Chief Client Officer at 10x Future Technologies

Anastasia Fokina, Chief Operations & Digital Transformation Officer at Home Credit Việt Nam

Emily Manganyi, Head of Technology Audit at Absa

Ben Collins, Senior Director, Financial Services Industry Marketing at Sage Intacct

Amir Ghaly, Vice President MEA at Centili