Financial Services (FinServ)
UK reaches a record US$11.6bn in FinTech investment in 2021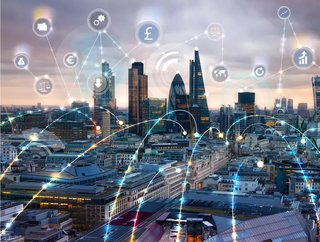 The UK has registered a record year in annual fintech investment in 2021, exceeding $11.6bn, according to Innovate Finance
The UK has registered a record year in annual FinTech investment in 2021, exceeding $11.6bn – representing a 217% increase from 2020.
This is according to new data released by Innovate Finance, the industry body representing the UK FinTech industry. The new data correlates with the substantial global increase in investment levels, with the total capital invested around the world in 2021 standing at $102bn – a 183% YoY increase.
Janine Hirt, CEO of Innovate Finance, said: "The impressive investment figures speak for themselves – it's been a superb year for FinTech in the UK, and indeed all around the world. The huge increase in funding levels is testament to the world-class innovation and ingenuity that's driving forward and positively transforming financial services. FinTech is delivering on all the biggest global trends and needs, including business productivity, consumer behaviours, financial wellness and inclusion, climate change solutions and cyber security – which is why it is such a magnet for investors."
A 'first class' year for UK investment
The UK's $11.6bn total represents 11% of all global capital invested this year, which is a slight increase from the 10% figure in the previous two years. The funds in the UK were spread across 713 deals, which marks 11% of all global deals (6,495).
Overall, the US leads the way globally, bringing in $46bn in FinTech capital, with the UK firmly in second place. The top five in the world were rounded off by India ($6.3bn), Germany ($4.4bn), and Brazil ($3.8bn).
Lord Gerry Grimstone, Minister for Investment, said: "2021 was a first-class year for UK investment. We hosted the Global Investment Summit, which secured nearly £10bn investment into our industries of the future. And we proved that the UK fintech sector is more than a force to be reckoned with, maintaining our position as the number one fintech investment destination in Europe, and number two in the world, second only to the US.
"Thanks to our welcoming business environment and our world-class fintech ecosystem, we more than doubled 2020's fintech inward investment figures, with more than 10% of deals worldwide landing on UK soil."
Continuous growth for the FinTech sector 
The record investment figures come off the back of a milestone year for FinTech in the UK, with the release of the Kalifa Review at the start of 2021. The Review set out recommendations and a roadmap for the continuing growth of the sector through the collaboration of industry, government, and regulators.
The majority of funds backing UK companies went into early ($2.7bn) or late-stage ($7.0bn) rounds, with a smaller share of funding at the growth stage level ($1.6bn). The UK's top deals in 2021, in size, were represented by Revolut, Monzo, Copper, Checkout.com and Starling. 
The increasing levels of regional investment indicate promising signs that UK Fintech is growing beyond London, and areas throughout the UK are fast establishing strong regional hubs.