Financial Services (FinServ)
UK ranked second to US for fintech capital funding in 2020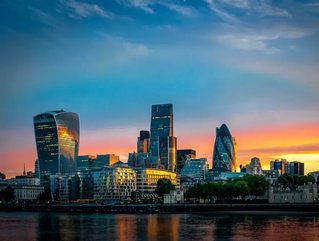 Data shows the UK also leads Europe in fintech investment, totalling $4.1bn last year...
Britain ranks second to the US in terms of total, capital investment in fintech for 2020, and is leading fintech in Europe, a new report reveals. 
Figures released by a recent Innovate Finance report shows worldwide fintech investments topped $44bn in 2020, totalling 3,052 deals. The UK accounted for 408 of those deals, and $4.1bn in funding.
Investment grew by 14% and the US market accounted for $22bn. Findings showed the US attracted $22bn, an increase of 29%. Indonesia ranked third with $3.3bn, followed by India with $2.6bn.
But the UK dominated European investment, managing a total of 408 deals accounting for just under half of the total $9.3bn invested in the whole of Europe. Britain's financial sector also handled more invested capital than France, Sweden, the Netherlands, Switzerland and Germany combined.
According to recent figures, the UK is uniquely placed to manage strong fintech industry growth. A 2020 report by The Global City shows the UK capital has an estimated 90,000 financial and professional firms and therefore provides a large client and partner pool for fintech firms.
Baring this out, 2020 showed that London-based firms attracted 91% of capital invested in UK fintech, receiving $3.8bn across 310 deals. Revolut secured the largest UK deal of $580m, closely followed by Molo with $343mn, and Monzo with $166m.
Innovate Finance's report also showed 2020 investments for female-founded UK fintech enterprises increased by 11% in 2019. Capital grew to $720mn, making it 17% of the year's investment.  
Global City's white paper, which draws on several top consulting sources, explains that the UK's proposition for fintech is unique. Britain offers world-class talent, a forward-thinking approach to regulation, good capital access, and close to an innovative financial services sector. 
"This ideal environment has put the UK at the cutting-edge of fintech innovation – from peer-to-peer lending to challenger banks, cyber, insurtech, regtech, AI, paytech, tech for good, and blockchain," it states.
Additionally, fintech is more of an industry than a subsector in the UK as the financial services industry has welcomed its development in providing innovative services, products, and solutions. Fintech is also increasing the efficiency of current players and strengthening connections with financial centres across the world with bridges established between Hong Kong, China, South Korea, Singapore and Australia.
Fintech in Europe
Meanwhile, countries on the continent are far behind. For example, Germany ranked second in Europe, with 71 deals and $1.4bn of investment. Sweden ranked third with $1.3bn of capital raised, while France with $522m and Switzerland with $294m followed behind.
However, despite the UK's strong positioning, the biggest global fintech deals of 2020 were secured in Indonesia by the payments platforms Gojek and Stripe and by US challenger bank, Chime, totalling $3bn, $850mn and 700mn respectively. 
CEO of Innovate Finance, Charlotte Crosswell, said current market growth had been influenced by COVID-19. "The pandemic has created new barriers for many companies seeking funding, so it is all the more vital that we support our innovative companies to fuel their future success and growth."
She added, "The upcoming FinTech Strategic Review is a key step on that path that will help to ensure long-term, sustained investment."