Financial Services (FinServ)
UK fintech investment reached US$37.3bn in 2021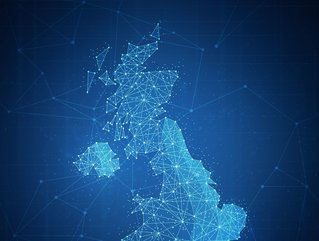 KPMG's Pulse of Fintech H2'21, has revealed that total global fintech funding reached US$210bn across a record 5,684 deals in 2021
UK fintech investment hit US$37.3bn in 2021, up sevenfold from US$5.2bn in 2020, according to figures by KPMG.
According to the Pulse of Fintech H2'21 – a bi-annual report published by KPMG highlighting global fintech investment trends – total global fintech funding across M&A, PE and VC reached $210bn across a record 5,684 deals in 2021.
Payments continued to attract the most funding among fintech subsectors, accounting for $51.7bn in investment globally in 2021 – up from $29.1 billion in 2020. A continued surge in interest in areas like 'buy now, pay later', embedded banking, and open banking aligned solutions has helped keep the payments space very robust.
"2021 has been an incredibly strong year for the fintech market globally, with the number of deals soaring to record highs across the board. We're seeing an incredible amount of interest in all manner of fintech companies, with record funding in areas like blockchain and crypto, cybersecurity, and wealthtech. While payments remains a significant driver of fintech activity, the sector is broadening every day," commented Anton Ruddenklau, Global Fintech Leader, KPMG International.
Crypto and blockchain space see biggest surge in 2021
Global investment in crypto and blockchain rose from $5.4bn in 2020 to a record high of $30bn in 2021, while the number of deals rose from 627 to 1,332 over the same period.
The sector also saw numerous large deals, including the $1bn raise by Bahamas-based FTX, a $767mn raise by US-based NYDIG, and a $750mn raise by Celsius Network. Both cybersecurity and wealthtech also reached record high levels of investment in 2021, with $4.85bn and $1.62bn respectively.
"Cryptocurrencies and blockchain are expected to remain very hot areas of investment in 2022, with more crypto firms looking to regulators to provide clear guidance on activities in order to help foster and develop the space," said Ruddenklau. "Given how many banks are beginning to see the major limitations inherent in their legacy architecture and technologies, there will likely also be a surge in investment into banking replacements able to help them rethink core banking services."
Investments across the globe
Total fintech investment in the Americas rose from $83.5bn in 2020 to $105bn in 2021. VC funding accounted for $64.5bn of 2021 investment, which is more than double 2020's record $24.8bn. The US continued to attract the largest portion of fintech investment in the Americas, accounting for $88mn in total investment during 2021.
Overall fintech investment in the EMEA region rose to a record $77bin in 2021 and VC investment in EMEA also reached a new high of $31.1bn, including a $900mn raise by Germany-based N26 and an $800mn raise by UK-based Revolut.
Fintech investment was incredibly robust across the region, with record levels of investment in the Nordic region ($18.5bn), Germany ($5.4bn), Ireland ($1.6bn), Africa ($1.8bn), and Israel ($900mn).
Total fintech investment in the Asia-Pacific region grows year-over-year to $27.5bn. India ($7.2bn) and South Korea ($3bn) both saw record high fintech investment during 2021, while investment in Singapore ($4 bn) and Australia ($2.6bn) remained very robust.