Financial Services (FinServ)
Top 10 venture capital firms: TCV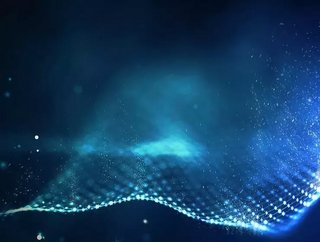 Having featured in our Top 10 venture capital firms in the June issue of FinTech magazine, we take a closer look at TCV...
The rapid pace of growth in fintech, which sees neo and challenger banks, innovative startups and more entering the sector at an increasing rate, is fuelled by venture capital (VC) firms. 
These organisations, considered by many to be the engine room of transformation, help entrepreneurs and innovators develop and provide a framework for innovation and talent. 
In the June issue of FinTech magazine, we compiled a list of the 10 leading VC firms involved in the financial services industry, in order of assets under management in USD, from highest to lowest. 
The list outlined the key players involved in the development of the sector, all of which demonstrate a pioneering attitude, a passion for innovative and digital technology and a supportive mindset. 
Here, we take a closer look at TCV, a leading VC firm that provides capital to growth-stage private and public companies in the technology industry. 
TCV partners with CEOs and founders of public and private, tech-focused companies with an ambition to become market leaders. 
Collectively, the team at the organisation boast decades of relevant experience of supporting high-growth technology companies. 
As a result, TCV is able to provide partners with date-driven insights, sector expertise, access to world-class talent and relevant industry connections that bring success. 
The firm prides itself on its partner status, too. For example, when TCV invests in an organisation it does so with a long-term perspective, committing substantial capital, but also time and internal resources to its partners' journeys. 
To date, TCV has invested more than $13bn in over 350 companies - it has been involved with 63 IPOs and 59 M&A exits.
With regards to investing, TCV invests across multiple stages, providing capital to growth-stage private and public technology companies. 
The company typically makes $3mn to $300mn equity investments in minority, majority and public deal constructs. 
Since its founding, the business has raised 10 funds in many recognised and industry leading names including Airbnb, Expedia, Facebook, GoDaddy, Spotify, Rent the Runway and more.