Financial Services (FinServ)
Top 10 Fintech CEOs to watch in 2023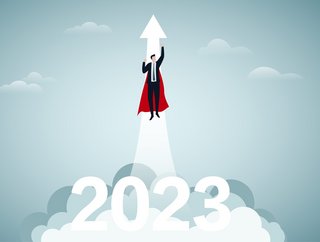 Fintech has had a rough ride recently, but strong CEOs are key in keeping their companies resilient and scaling. We list the top 10 fintech CEOs today
Resilience and agility, as well as innovation, are critical in keeping a fintech company afloat in these challenging times. Some CEOs not only survive but thrive when the going gets tough. Instead of cost-cutting, they scale, moving with the markets and following the demands of their customers to ensure their services remain relevant. We've listed the top 10 CEOs to watch in 2023 as the market continues to test the limits of financial market players.

As the CEO of Kraken, California State University philosophy graduate, Jesse Powell, began dabbling in cryptocurrency in 2001. A keen entrepreneur, he initially launched a startup company that helped online gamers with in-game currencies. A massive fan of the arts, he also founded the Verge Gallery in Sacramento - the state's largest modern art gallery. But his true passion was Bitcoin and he launched Kraken in 2013. It is now the second-largest cryptocurrency exchange in the US after Coinbase.
Another innovative entrepreneur from Latin America, 25-year-old Brazilian CEO, Henrique Dubugras is certainly one to watch. Always brilliantly inventive, at 14 he got into legal hot water for hacking a video game and putting it online for free. He built his first fintech - the payment company Pagar.me aged 16 which is now Brazil's version of Stripe. Today he is co-founder and CEO of Brex, the first-of-its-kind corporate card for startups.
Kristo Käärmann hails from Estonia, and grew up in the Soviet era when innovation and fintech were a distant dream. Undeterred, he pursued a career in technology and finance and launched Wise (formerly known as TransferWise) in 2010. Wise provides online international money transfers at massively reduced fees, expanded swiftly and grew by 70% in 2020 with a reported 10 million customers.

Vladimir Tenev is the Bulgarian-American billionaire entrepreneur, who co-founded Robinhood, a US-based financial services company in 2013 that has brought investment into the mainstream. An adept mathematician, he gained his B.S. from Stanford and his masters from UCLA, before entering the world of finance and launching his first two finance companies prior to Robinhood. He is on the Forbes 30 under 30, Inc 30 under 30, and Fortune 40 under 40 lists.
Chime CEO, Chris Britt, was formerly the CPO and SVP, corporate development for Green Dot. He also had roles at Visa and was one of the first executives at ComScore. Britt launched Chime, now the largest quasi-bank in the US, in 2013 as a mobile banking app. But Britt is a philanthropist at heart and is a Board Member of coachart.org, a non-profit that connects chronically ill children with free lessons in the arts and athletics.
The co-founder and CEO of the biggest cryptocurrency exchange in the US, Brian Armstrong has played a significant role in introducing users to buying, selling, and storing major cryptocurrencies such as Bitcoin and Ethereum. The former software engineer began his career at Airbnb, where he used his free time to write code to enable the trading of cryptocurrency. His company, Coinbase was founded in 2012 and now boasts a customer base of over 35 million users in 100 countries.
This Russian banker has a story almost as colourful as his meteoric rise within the financial industry. The CEO and founder of Revolut, he excelled academically, studying for a Master's degree in physics at Moscow University, and also took a second Masters in economics at the New Economic School in Moscow. An athletic student, he became a state-champion swimmer and took boxing lessons. Storonsky moved to London aged 20 and started working as a financial trader for Lehman Brothers. In 2015, he launched Revolut, and in July 2022, the neobank joined forces with fellow fintech decacorn Stripe. Today, Storonsky is seen as a mentor and advocate for fintech. He has taken part in well over 100 business events globally.
As the CEO and Co-founder of Grab, Southeast Asia's most successful ride-hailing company, and the region's first-ever unicorn, Anthony Tan has enjoyed skyrocketing success in the world of fintech.

Headquartered in Singapore, Grab is classed as a multinational technology company. The basis of its innovation is the Grab super-app, which provides users with transportation, food delivery, and digital payment services via a mobile app.
According to reports, the eureka idea came from a fellow HBS classmate when he was studying for his MBA at Harvard Business School, who complained to Tan about the inefficient state of the taxi industry in Malaysia. Grab has expanded beyond all recognition, and currently offers its services in eight countries, with offshoots into delivery services, software research and development, and motorcycle taxis.

The 33-year-old Irish billionaire is the CEO and co-founder of Stripe, the world's most highly valued fintech.
Born in Dromineer, Ireland, Collison always had an enquiring and academic disposition. At the age of 16 in 2005, he won the 41st Young Scientist and Technology Exhibition. He was also named BT Young Scientist of the Year.
Despite his young years, Stripe isn't Collison's first attempt at successful entrepreneurship. In 2007, aged just 18, he set up a software company called 'Shuppa' in Limerick with his brother John Collison. When funding failed to materialise in Ireland, the boys searched further afield, and California's Y Combinator showed an interest. This prompted a move to California, new partners, and a rebrand of the company, which became Auctomatic. In 2008, Collison, aged nineteen, and his brother sold Auctomatic - a move that made them both millionaires.
Collison launched Stripe in 2010 with his younger brother John when he was just 21 years old.
Under his leadership, Stripe, which is now listed as the leading global, e-commerce payment solution, received its most recent external valuation of a staggering $95bn.

He is known for saying: "One phrase we use at Stripe is, 'Most tech companies are building cars. Stripe is building roads."
As the CEO and Co-founder of Nubank – South America's largest and most successful challenger, David Vélez has a disruptive reputation. Born in Medellin, Columbia in 1982, he comes from a large, extended family of entrepreneurs. His father, who co-owned a button factory, had 12 siblings, all of whom ran their own businesses, providing the young Vélez with an environment that thrived on innovation and disruptive ideas.
At 18, he had moved to the US and started his degree at Stanford, studying Finance. In 2012, Vélez returned to South America and relocated to São Paulo. Then, aged 30, he was hired to establish the VC in the emerging market powerhouse of Brazil. The project didn't work out, so he turned his talents to the banking industry.
Nubank was duly launched in 2013 – and has since survived and thrived its way through myriad disasters, including recession, corruption scandals, and the pandemic. Much of the success can also be attributed to fellow founders, Cristina Junqueira and Edward Wible, who shared Velez's passion for change.
Less than a decade after its founding, Nubank has 70 million customers. It is also backed by some of the world's biggest investors, including Founders Fund, Tiger Global, and Sequoia.