Financial Services (FinServ)
Top 10 Digital Reports & Consultancies for the fintech space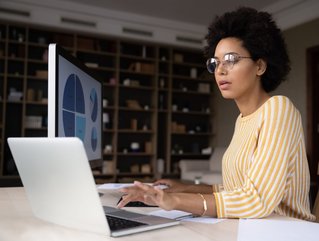 In the fintech industry, knowledge is power. We've rounded up the top 10 financial reports and consultancies for fintech leaders to follow
In challenging times, being aware of market trends, key data, and customer preferences becomes ever more critical. Solid predictions help develop strategy, guide scaling, and product development. Global management consultancies, data crunchers and risk assessment organisations are constantly monitoring markets, producing key insights into what the future might hold.
With this in mind, we've compiled a list of the Top 10 digital report and white paper providers for the financial industry.
Report to read: UK Key Trends 2022 (economic services)
PwC – also known as PricewaterhouseCoopers, the consultancy company that is headquartered in London – was formed following a merger in 1998 between Price Waterhouse and Coopers & Lybrand.
PwC has a history dating back to the 1800s, offering clients various professional business services, including accounting, auditing, human resources consulting, and strategy management. PwC also applies its expertise to help educational institutions, governments, and non-profits.
Report to read: Anti Money Laundering Countering Financing Terrorism Focus Report 2022
Founded in 1972, Kroll is headquartered in New York and was acquired by Duff & Phelps in 2018. In 2021, Duff & Phelps decided to rebrand itself as Kroll, a process it completed in 2022.
Kroll has a robust market reputation in helping clients manage compliance, navigate litigation, and mitigate risks relating to fraud, impropriety, and security threats. Its workforce consists of 900 employees that serve a global clientele of law firms, financial institutions, corporations, non-profit institutions, government agencies, and individuals.
Report to read: The World Bank Annual Report
Not a leading consultancy - but certainly an authority on the global banking market, the World Bank Annual Report is a must-read for interested investors. Headquartered in Washington DC, the World Bank was founded in New Jersey in 1944. The World Bank Annual Report details the entity's measures, findings and applications in a yearly report that provides insights into the developing financial environments of countries with populations primarily of low to middle-income earning power. As such, the report gives a global view on the state of developing economies as well as how industries are scaling and maturing within them.
Report to read: Benchmarking Bank's Annual Reporting
KPMG was formed in 1987 following the merger of Peat Marwick International (PMI), Klynveld Main Goerdeler (KMG) and their individual member firms. However, the origins of the firm span three centuries and can be traced through the names of its principal founding members whose initials form the name 'KPMG'. The organisation's quarterly and annual reports on the banking sectors document the climate-related disclosures of 35 major global banks.
Report to read: The Tectonic Shift Between Risk, Data and Technology
Founded in 1984 by former Booz Allen Hamilton partners Alex Oliver and Bill Wyman, Oliver Wyman has more than 60 offices in Europe, North America, the Middle East, and Asia-Pacific, employing over 5,000 professionals. Classified as an American managment consultancy firm, it is headquartered in New York and its parent company is listed as Marsh McLennan.
The Tectonic Shift Between Risk, Data, and Technology is an annual report, currently in its 24th edition. It presents a broad perspective of changes in the financial services industry.
Report to read: How to Guide Customers through the 2022 Cost of Living Squeeze
Headquartered in Dublin, Ireland, Experian collects and analyses data on over one billion people and businesses. These include 235 million individual US consumers and more than 25 million North American businesses. Founded in 1996 and specialising in credit scoring technologies, the capacity for Experian to collate and aggregate big data into bite-sized insights makes it a leading source of razor sharp predictive analytics for businesses across multiple industries.
Report to read: Top Strategic Technology Trends in Banking and Investment Services for 2022
Headquartered in Stamford, Connecticut, Gartner, Inc is a technological research and consulting firm that carries out research on technology and shares this research both through private consulting as well as executive programmes and conferences.
It was founded in 1979 by Gideon Gartner, an American businessman, entrepreneur, educator and philanthropist. Gartner has a robust industry reputation and is known for its insightful predictions across a spectrum of industries from technology and finance to insurance and consumer trends.
Report to read: The 2023 Banking and Capital Markets Outlook
In 2020, Deloitte marked its 175th anniversary in the consulting space. Its far-reaching, long-term presence in the marketplace means it has a wealth of knowledge and experience from which to draw its insights. Offering palatable chunks of predictive insights on the banking and capital markets space, the annual Deloitte 2023 Banking and Capital Markets Outlook provides unique insights and analysis of seven business spaces including retail banking, consumer payments, wealth management, commercial banking, transaction banking, investment banking, and market infrastructure.
Report to read: The Capgemini World Wealth Report
Capgemini is a leading, global consultancy that specialises in technology services and digital transformation. The group offers a wide array of integrated services combining technology with deep learning and research.
Originally founded in Grenoble, France in 1967 by Serge Kampf as an IT company, Capgemini was originally named Sogeti. But, within its first few years and through a series of successful M&As, it soon grew into a group and rebranded as Capgemini in 1973 following the successful acquisition of CAP, a major European IT services company.
Today, it is a global consultancy firm that produces industry-leading insights across the business and financial sectors. The Capgemini World Wealth Report 2022 looks at the new and upcoming trends and changes facing commercial industries. It details ways of managing equities and healthy stock market returns and provides insights into the latest ESG regulations, trends and options.
The report also details new customer segments in terms of diversity. It examines opportunities for Millennials, women, LGBTQIA+ and ethnic minorities, and where the wealth growth lies in these areas.

Report to read: McKinsey 2022 Global Payments Report
One of the longest-established management consulting firms in the US, McKinsey & Company was founded in 1926 by the University of Chicago professor, James O. McKinsey. Today, it is a globally recognised leader in consultancy terms that produces insightful papers involving deep-dive research on the latest trends across a wide range of industries.
In terms of fintech and banking, we'd recommend subscribing and downloading the McKinsey 2022 Global Payments Report. The report is produced annually, presenting " a detailed analysis of the 2021 results and the insights they reveal, including regional and country-level nuances".
The report also provides insights and perspectives on areas where "payments leaders' actions will help determine market share shifts and the role of payments in the broader financial ecosystem".
Other key takeaways can be gleaned from the report's exhaustive industry-wide research – in the 2022 report, it looks at embedded finance and the integration of financial products into broader customer journeys.