Financial Services (FinServ)
TikTok Partners With Fintech Firm Stripe for Tips Payments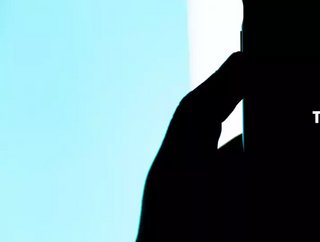 TikTok has integrated the Stripe Connect API to power its new tipping feature, allowing TikTok users in the U.S. to support content creators for their work
TikTok is a social media platform that allows its users to upload short videos. It now has more than 1 billion active monthly users. And Stripe is a financial technology company enabling businesses to accept payments and run their finances. At the time of publication, it was valued at $95bn USD.
The two companies have just partnered up in order to allow TikTok users to pay for tips with their debit or credit cards. This option will be available in the United States first but is expected to expand to other countries in the future.
What is TikTok's Creator Next initiative?
The new TikTok Creator Next initiative allows eligible producers to immediately unlock new and existing tools to be rewarded for their creativity on the social media platform. The company is now offering the new tipping option as part of this program.
The integration of Stripe and TikTok signals a new era in the world of technology that will be led by converging technologies such as fintech and social media. It is also a game-changer for both companies because it makes it much easier for people to offer tips to content creators without any hassle.
It also allows TikTok to become much more integrated with the world of payments and fintech. The ability to send tips using a credit or debit card is now something people can expect from any large online platform. Still, it will also bring in new users as well as increase the revenue for content creators on TikTok's network.
TikTok's creators entertain over 1 billion people across the world; their work brings joy, laughter, knowledge, and belonging to those who view it. And according to a recent press release, they "want to offer a range of opportunities that reward the creativity and passion that goes into making TikTok the global community it is, a unique place where culture starts and creativity knows no bounds. "
The creator economy is on the rise
New business models are being created every day, allowing more than 50 million content creators worldwide to make a living from their work by connecting with fans through online platforms such as Instagram, YouTube or Twitch. The creator economy continues to expand, and this latest move by TikTok shows that they are serious about being a part of it.
More people are doing what they enjoy and getting paid for it, and the value of creativity is becoming more apparent. As artificial intelligence displaces monotonous jobs, the creative sector could become even more critical in the years to come. According to a recent report by Yahoo Finance, the creator economy is now valued at $104.2bn USD. This partnership with Stripe is also essential because it allows TikTok to become more integrated into the world of fintech.
Not only does TikTok's new tipping feature allow users to give direct monetary rewards for great content, but it also allows for a sense of community and belonging to be established between the creators and their fans. Social media platforms have been slow to adopt this form of incentivisation is something for a long time, and it is great to see companies like TikTok and Stripe stepping up to fill the gap.
What is Stripe Connect?
Stripe Connect is one of the most seamless and straightforward ways to link apps and websites to build and scale end-to-end payment experiences, from instant onboarding to international transactions. The company's suite of programmable APIs and tools make payments integration easier, relying on Stripe to deal with the technical side such as handling transactions, Anti Money Laundering (AML) and Know Your Customer (KYC).
Stripe is working with numerous social media companies such as Medium, Nifty, Patreon, Gateway, Clubhouse, Substack, Stir, and Twitter to provide similar services. This payments infrastructure will help to create a more sustainable economy for content creators and further legitimise their work.
According to recent research by Stripe, creators on 50 Stripe Connect creator platforms, there has been an uptick of 41% more people now earning a living wage annually as a result of Stripe's technology. In all, these 50 platforms have generated more than $10 billion for creators.
"Stripe was built to arm upstart entrepreneurs, and creators are some of the most important today. Stripe's tools are helping millions of creators and businesses around the world earn money online—exactly what we mean by 'growing the GDP of the internet," added Alex Vogenthaler, Product Lead for Connect and Enterprise at Stripe.
In summary, it is clear that both Stripe and TikTok are looking to a future where fintech is central for their businesses, and people want more ways to support creators of content. It also emphasises the need to develop the creator economy, which is worth watching in the long term.