Financial Services (FinServ)
Sugi: Showing customers carbon impacts of investments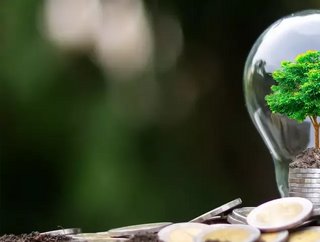 Displaying carbon data, Sugi enables users to offset their carbon impact and take action towards being greener
Sugi is the UK's first platform to show retail investors the environmental impact of their portfolios and help them take action towards building a greener portfolio. 
Founded by Josh Gregory who, after a decade in investment funds and green finance, became increasingly frustrated with the lack of options for retail investors who want to engage with green investing. He created Sugi with the mission of simplifying green investing and making it easy for everyone. 
How does it work? 
The platform displays carbon data and portfolio temperature and enables users to offset their carbon impact. 
It analyses carbon impact and temperature data for approximately 95% of the global listed equity market and tens of thousands of exchange-traded funds, actively managed funds and investment trusts. The app uses Open Finance technology, through its partner Moneyhub, to enable users to link their investment portfolio to the app and access personalised impact data. All of the app's impact data is sourced from S&P Global Trucost. 
Since its launch earlier this year, the app has continued to build its offering to help retail investors make greener choices. Initially enabling investors to check the carbon impact of their holdings and compare with similar investments, the app released a feature in March allowing users to monitor the global warming potential of their portfolios, all firsts for UK retail investors. 
A new partnership
Sugi has made its first partnership with wealth manager Artorius, giving their clients bespoke access to Sugi's environmental metrics, providing personalised information about the climate impact of investments.
Josh Gregory, CEO and Founder of Sugi commented: "We're at a crucial time for climate action, and demand for ESG products is at an all-time high. In this context, it's vital that the investment industry is transparent with their clients about the environmental impact of their investments and curated portfolios in a way that is clear and understandable and meets investor needs. That's why we're delighted to partner with Artorius, bringing our personalised, independent metrics to their clients."
Why is looking at finance's impact on climate change important? 
We are already experiencing climate change, which is clear through the increasing frequency of severe floods, droughts, wildfires and hurricanes. 
Growing numbers of financial institutions are committing to delivering net-zero financed emissions. They aim to achieve this through applying their capabilities and networks of relationships to support customers in their own transitions towards net-zero. Financial services companies also exercise considerable influence over the carbon footprints of the companies that they lend to or invest in.
The United Kingdom's Prudential Regulation Authority was among the first to set out detailed expectations for governance, processes, and risk management. These require banks to identify, measure, quantify, and monitor exposure to climate risk and to ensure that the necessary technology and talent are in place.