Financial Services (FinServ)
Storfund set to offer US$1bn to Amazon SMEs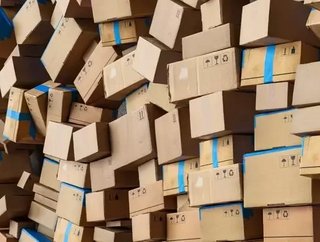 UK fintech Storfund will provide cash advances to Amazon small businesses...
The London-based fintech, Storfund has announced it will hand out $1bn in cash advances to small business operators selling through Amazon and other online European, American, and Asian marketplace. The ecommerce solution can be plugged into seller accounts and provide up-front funds as and when they are required.
The fintech startup, which was co-founded in 2018 by former investment banker George Brintalos, provides sellers with the same or next-day access to their total Amazon balances. The enterprise works with currencies direct, OFX and Ebury including 17 out of the 20 Amazon marketplaces. 
The end-to-end solution stabilises cash flow for small business owners, giving entrepreneurs liquidity so that they can continue to grow their businesses. 
Late payments
According to a UK government survey, $32bn worth of late invoices is owed to small firms across Britain, impacting on businesses' cash flow and ultimate survival. Meanwhile, 24% of UK businesses report late payments as a threat to their survival, the highest reported level across Europe.
Storfund's services will mitigate this risk by plugging directly into the seller's account. The services can be turned on and off at any time – providing funds for a small fee, to cash-poor businesses as and when they need it.
Brintalos explained, "Storfund bridges the gap between ecommerce and capital, which is under served by traditional banks which are either too rigid to adapt or are withdrawing from the SME sector."
He continued, "We are here to address the capital needs of this new category of entrepreneurs, providing them with the liquidity they need to naturally grow their business, without adding unnecessary debt on their balance sheet or diluting their share capital base." 
Growing concern
This latest move follows on from Storfund's recent funding drive which saw $36.5m of investment capital generated via the Private Debt team of Swiss bank Union Bancaire Privée (UBP) and private investors.
The company also experienced an unprecedented 1,200% growth spurt from December 2019 to December 2020. According to projections, the upward trajectory is expected to continue until 2023 as online shopping increases in popularity. 
Banking services
Storfund's fellow co-founder, Akbar Ahsan said its services would serve to alleviate the "pain of long payment terms" and provide "growth capital to e-commerce merchants." 
Late last month industry experts also pointed out that the fintech's stellar growth simply highlights how established banks are unable to adapt their technology to facilitate the needs of small business owners. 
Stephen Pegge, managing director of commercial finance at UK Finance, explained, "The UK's banking and finance industry is delivering an unprecedented level of support to businesses across the whole country to help them through these challenging times. Over 1.5 million businesses have been helped with government-guaranteed loans totalling over £68bn."
He added that traditional, established banks don't work well for small businesses because their credit is as hard to underwrite as that of large corporations, yet they only want small and flexible working capital facilities - not three-year and five-year standardised term loans that suit the banks. Big banks are built to serve big companies."