Financial Services (FinServ)
Santander announces new venture capital firm for fintechs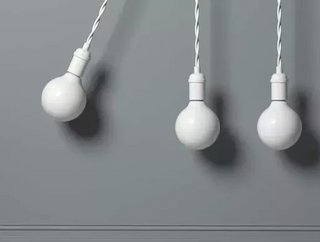 Banco Santander today announced the launch of its new autonomously managed venture capital fund focused on fintechs...
Spanish multinational banking giant, Banco Santander today announced the launch of , an autonomously managed venture capital fund aimed at fintechs and similar financial services companies. The new brand will replace and manage Santander Innoventure's old portfolio of investments, which covers 36 startups in Europe and the Americas. 
Founded in 2014, Santander Innoventure had an initial $100mn allocation, which increased to $200mn after two years. Santander's replacement fund will begin with double the previous commitment, having $400mn allocated.
"The creation of our fintech venture capital fund in 2014 has allowed Santander to lead the industry in implementing new technologies, including blockchain, offering better services to our customers as a result," said Ana Botín, Executive Chairma at Banco Santander.
"Innoventures has almost doubled the cash invested, despite being relatively young for a venture capital fund. Our goal is to build on that success, and by increasing our investment, while giving greater autonomy to the fund, we can be even more agile and further accelerate the digital transformation of the group." 
Mouro Capital will target early and growth phase fintech startups, backing these companies with its strong global network and fintech expertise. The firm will be lead by Manuel Silva Martínez who is seasoned with five years of experience at Innoventures, his last two years spent leading the fund. 
"By becoming more autonomous, we will gain in agility, attract entrepreneurial talent to the investment team, and further align to our entrepreneurs' success." Martínez said, "We are eager to keep on delivering strategic value to Santander, enhancing our partnership and working with our portfolio companies to support the bank in shaping fintech innovation."
Santander has a proven track record of successful investments, including many fintech unicorns like Tradeshift, Ripple and Upgrade. Being renowned for success and strategy provides the trust and confidence young companies and startup rely on in investors, Innoventures, for example, has had an internal rate of returns of 25-35% range since 2014.
Mouro Capital has added a range of internal resources to its investment team, with the simple focus of improving business development opportunities and partnerships within its portfolio. Innovation, utilising useful technologies and collaboration will likely be the keys to success in the new venture.