Financial Services (FinServ)
SABIC wins 'Best Fintech Solution' award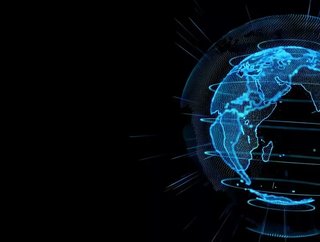 SABIC, a global diversified chemicals company, has won a prestigious fintech award for its fully digitised trade transaction solution...
SABIC, a global diversified chemicals company, has won a prestigious fintech award for its fully digitised trade transaction solution. 
SABIC Asia Pacific Pte Ltd (SABIC) won 'Best Fintech Solution' by the Adam Smith Awards Asia, for its efforts in corporate digitisation in trade finance and supply chain management. 
The company has a 33,000-strong global workforce and develops and identifies opportunities in key end-use applications such as construction, medical devices, transportation and clean energy. They are also partnered with HSBC – making their cross-border trade in the region a seamless process and accelerating payment processing by 60%.  
SABIC representatives issued a statement revealing they shared a platform with HSBC to facilitate a fully digitized cross-border deal with Simply Packaging – a Malaysia-based firm, and it was this pilot transaction that won them the award. 
The state-of-the-art technology operates on a single global network for trade finance, which is powered by blockchain technology and eradicates operational efficiencies for customers and sellers through minimizing manual processes.
Document processing can also now be carried out electronically, within a 24-hour timeframe and, consumers experience and increased speed to market and a reduction in time, cost and manpower efficiencies.
Meanwhile, the blockchain technology enables information to be distributed securely and essential trade documents are shared electronically, allowing parties to view and confirm them. The process facilitates the transfer of title completion while goods are in transit, instantaneous updates and the elimination of paper reconciliation and end-to-end visibility for all parties to reduce delays before they occur.
Janardhanan Ramanujalu, SABIC's Vice President & Regional Head for South Asia, Australia and New Zealand, explained that the global pandemic had increased the need for better digitalization and technology within various sectors, including the chemical industry. 
He said: "This ground-breaking solution, in collaboration with HSBC and Simply Packaging, marks an important milestone in our continuous drive to improve efficiencies within our financial operations and supply chain. We harness customer-focused innovation like blockchain technology to digitise and optimise transaction processes. This allows us to respond swiftly and effectively to supply chain network challenges and seize emerging opportunities. We look forward to expanding this solution to more customers across Asia Pacific next year."
Ramanujalu added that it's only been through SABIC's advanced digital and technological infrastructure the company was able to adapt its business operations and maintain continuity limited interruptions, he added.
Iain Morrison, Head of Global Trade and Receivables Finance, HSBC commented: "We are delighted to have supported SABIC in being recognized for utilizing such a cutting-edge solution. Trade between closely located markets is regularly hampered by the laggard of paperwork, which follows behind physical delivery of goods. The result for businesses is high storage costs and product delays. This transaction marked a step-change in reducing the administrative hurdle. Solutions like this could also help boost the efficiency of intra-ASEAN trade, characterized by many close-proximity shipping routes and strong trading relationships, which in turn helps trade to grow and flourish throughout the region."