Financial Services (FinServ)
Plaid acquires identity verification platform Cognito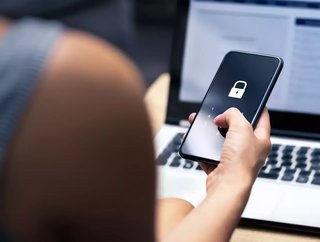 Plaid has acquired Cognito to help build the products that power the identity verification and compliance processes across the fintech ecosystem
Plaid, a company focused on democratising financial services through technology, has acquired Cognito, an identity verification and compliance platform that makes it faster, easier and safer for people to verify their identity when signing up for financial services online.
Verifying someone's identity is critical for financial services, yet remains a major challenge for many companies that stitch together different solutions to get the tools and data needed. 
Founded in 2014, the Cognito team has built a platform that combines all of the tools and data sources a company needs for automating identity verification, KYC and AML screening. When built into customer onboarding processes for digital finance apps, Cognito provides a user experience that enables companies to successfully onboard more customers and reduce fraud.
Its products are used by hundreds of digital finance companies today, including many Plaid customers such as Affirm, Brex, Current, Republic and Wyre.
Combining experiences to safely connect customers to financial apps
"Cognito's trajectory over the past decade, starting from outsiders peering into the identity space and ending with a crisp and confident vision for the future, is why I sincerely believe that Plaid is a perfect home for Cognito. Plaid believes in our vision to drastically reduce the overhead of onboarding customers for all fintech applications. With Plaid backing us, we will continue to build amazing products for years to come," commented Alain Meier, CEO of Cognito.
Identity verification is one of three critical parts of a complete onboarding experience, along with account connection (connecting your bank/financial data to an app) and account funding (moving money into an app), which Plaid provides today. 
"Together, we can combine our experience in safely connecting millions of people to financial apps with Cognito's expertise in identity and compliance to help make the onramps to digital finance easier, safer and more accessible for everyone," said Zach Perret CEO at Plaid.
The deal marks another expansion beyond Plaid's core API-based data sharing business since the firm's acquisition by Visa was blocked last year by the US Justice Department over competition concerns. Recently, the $13 billion fintech put together an ecosystem of payment partners in North America and Europe - including Square, Dwolla and Currencycloud - for a move into account-to-account payments.