Financial Services (FinServ)
Pico to go public in US$1.75bn deal with Betsy Cohen's SPAC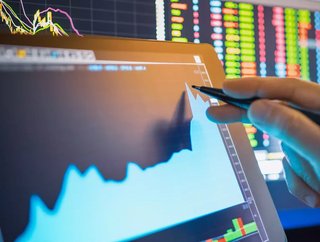 FTAC Athena Acquisition Corp. has agreed to merge with New York-based Pico in a deal that will give the combined company an equity value of $1.75 billion
Pico, a leading provider of mission-critical technology, data, and analytic services for the financial markets community, has agreed to merge with FTAC Athena Acquisition, a blank-check company led by former The Bancorp CEO Betsy Cohen. The deal gives the combined entity an equity value of $1.75 billion.
The transaction includes $250 million in gross proceeds from FTAC Athena's cash in trust (assuming no redemptions) and $200 million in gross proceeds from a fully committed private placement in public equity (PIPE) from various investors, including Golden Gate Capital and Wellington Management, that will close concurrently with the business combination.
The companies have entered into a definitive agreement for a business combination that would result in Pico becoming a publicly listed company. Upon closing of the transaction, the combined company will operate as Pico and is expected to be listed on NASDAQ.
"Twenty-five years ago trading was in-person or over the phone, localised in each country. The world we live in today is electronic and multi-asset class; markets are global but fragmented, producing vast amounts of data that continue to grow. Through our global technology platform serving the financial industry, we modernise and simplify complex infrastructure, provide global data and electronic access to all markets for our clients in a seamless manner," said Jarrod Yuster, Chairman, Founder and Co-CEO of Pico. 
'Modernising the financial ecosystem'
Betsy Cohen is one of the most active dealmakers in SPACs, which continue to provide companies an alternative to initial public offerings for becoming publicly traded. She has taken financial technology firms public through her series of blank-check companies. That includes a merger announced in March that valued a combination with online trading platform eToro Group Ltd. at $10.4 billion, as well as a deal with investment bank Perella Weinberg Partners, which began trading in June.
Betsy Cohen, Chairman of the Board of FTAC Athena said: "Pico is at the frontier of modernising the financial ecosystem by providing global connectivity and market insight solutions for its customers and we look forward to working together in order to build long-term value for our stockholders."
Jarrod Yuster continued, "We are thrilled to partner with Betsy Cohen and her team at FTAC Athena. She is a pioneer with significant expertise in financial technology, who will provide value as we embark on the journey as a public company. I look forward to the additional opportunities afforded to Pico in the public markets, including access to capital for strategic acquisitions and enhancing our visibility with clients and the marketplace."