Financial Services (FinServ)
Paysme launches £1m funding round on Globacap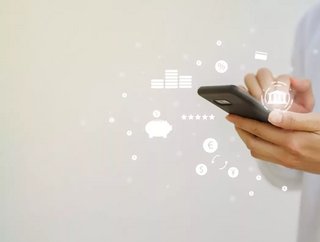 Paysme has announced a £1m round via the private capital platform Globacap in order to expand what it claims is Europe's very first B2B "Super App."
London-based fintech super app Paysme has today launched its £1 million funding round on the private capital platform Globacap to expand Europe's 'first-ever business-to-business Super App.'
Proceeds from Paysme's fundraising will be used to continue expanding its services to support over 1.3 million companies across the UK and Ireland. To date, it has generated about £1.6m in total revenue and it hopes to accelerate growth to profitability over the next year thanks to its latest funding round in preparation for scaling.
The platform currently powers financial services for over 3,000 small businesses to accelerate their transition to the digital economy. Paysme's services are personalised for specific industry channels and the company is working across a range of traditional enterprises that are part of the history and fabric of the UK's local communities such as:
• Fanslive - digitising football and rugby matchday experiences
• Marketti - creating an online shopping community for the high street traders
• Cab:app - a national taxi booking app for iconic black cabs and licensed taxis with professional drivers in more than 50 locations across the UK and Ireland
Easy access to

digital financial services
Derek Stewart, Paysme's Founder and CEO, commented: "Paysme is at the core of the circular economy, championing the needs of local businesses and the communities they serve. These companies are the beating heart of our high streets and have been decimated by the pandemic – with almost 30% of all small businesses closing for good.  Our mission is to bring the high street and local communities back to life by giving them easy access to embedded digital financial services and reinvesting capital back into small independent operators through a customer ownership business model.
"The Paysme platform hosts everything a small business needs to run its business in the digital economy in an integrated, easy, and cost-effective way with one point of personal contact from a team with a deep understanding of their industry.  It eliminates the need to use a multitude of different unconnected suppliers for mobile payments, e-commerce, digital banking and administrative tools saving SMEs time, money and stress, and solving sector fragmentation and relationship marketing."
Paysme partners with payment providers already,  including Barclays, Railsbank, TOQIO, Bambora, and Cybersource to deliver a combination of mobile payments, e-commerce, digital banking, accounting, lending, and insurance services in a single app.