Financial Services (FinServ)
Overcoming current challenges in financial services
By Chris Ibbitson, Chief Technologist, Hewlett Packard Enterprise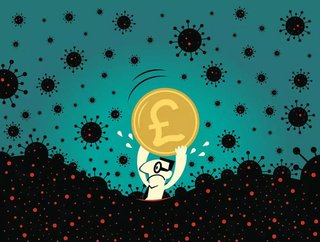 In the wake of COVID-19, every industry sector now faces an uphill battle against the structural and financial impact of a global pandemic...
In the wake of COVID-19, every industry sector now faces an uphill battle against the structural and financial impact of a global pandemic.
Financial Services (FS) makes no exception to this, with many firms being challenged to quickly adapt to an ever-changing set of realities. 
No enterprise ever wants an unplanned interruption of productivity or services, and many of the big FS players have done a great deal of preparation to support business resilience in crisis situations, but 2020 has brought unique challenges to the table for all.  
One of the most immediate and significant challenges was the need to adapt business, IT systems and teams to support a fully remote workforce and ensure operational resiliency. For example, almost overnight, banks of all sizes rapidly switched thousands of their employees to working from home for the very first time, to ensure productivity and vital tasks continued to function.
Supporting all your teams today
Working from home is not a new concept for most firms. However, the concept of enabling and supporting over 90% of the company to work remotely at the same time represents a path few have previously taken in the financial services sector. This puts a huge pressure on IT systems to support not only the normal 'central functions' teams, such as HR, Finance and IT, but also more customer facing teams such as traders and call centre agents. 
We've seen different successful approaches over the past few months, with many accelerating plans to move to cloud based collaboration and productivity solutions such as Microsoft Office 365 or Google G-Suite, and adoption of conferencing solutions such as Zoom and Microsoft Teams. This acceleration, which has most likely been on the IT team's agenda for years, has now happened in months – driven by a pressing need to reduce the burden on remote access connectivity, enable virtual collaboration and exploit the elasticity these SaaS solutions offer.
Another approach focuses on rapidly building out remote computing and virtual desktop infrastructure (VDI) that is fit for every worker's own bespoke demands – the sector, the organisation and its end users. Yet, many of those firms who speedily deployed tactical solutions to allow employees to work remotely are now re-evaluating how they can deliver this capability more strategically and over a longer period of time. Crucially, the focus is now on evaluating the resiliency of remote working services, while also ensuring that the infrastructure is fit for purpose to support business productivity in time when the whole organisation depends on it to function.  
These are two simple solutions organisations are adopting to help business continue and address its most urgent issues when moving forward. In challenging times, partnering with a reliable technology vendor and service provider is key to ensuring your IT team can rely on infrastructure and a team that will assist with any design, deployment or management of remote working initiatives to help the organisation emerge from the crisis stronger than ever.
Planning for what's next
While a lot of the focus on how financial services firms are impacted by the COVID-19 pandemic is centred around how they can adapt during the pandemic, it is important that organisations now take the time to build a longer-term remote working IT strategy that will suit business continuity and employee productivity when the pandemic is over, and many "new normals" emerge and are in place.   
While we are all in clearly unchartered waters, it is key that organisations forward think and adopt solutions that are technically and financially flexible to help them tackle any obstacles that arise as their business models change.
With the pandemic reducing the need for physical branches and the consequent growth in the ubiquity of digital banking, financial organisations may start to assess how they can use physical spaces differently. One example could be to enable employees, who might not be able to work from home, to join a smaller group of colleagues away from central office locations.
With more roles being undertaken remotely, no one can be certain what the new norm would look like. Will existing real estate footprints be re-factored to consider a change in the dynamic of how people want to work?  How will firms plan for the recovery rebound?  
Regardless of how the world looks after the pandemic, operational resiliency will continue to be a key regulatory demand for all firms. The role IT solutions and platforms play in coping with any change in demand or transition will be key.  
While it was a necessity that led this recent transformation, the decisions that financial services firms make today will be the key driver for enabling the flexibility and unique remote capability that they will need tomorrow. It is a crucial piece of the puzzle that will help organisations drive forward through fast-paced innovation and continue to attract the top talent that is imperative to the industry. 
This piece was contributed by Chris Ibbitson, Chief Technologist - Financial Services industry at Hewlett Packard Enterprise