Financial Services (FinServ)
OneSpan advises best practice for digital financial services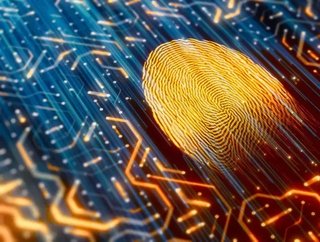 OneSpan has released a white paper advising financial service companies on how to adopt best-practice operations for the digital era...
advising financial service companies on how to adopt best-practice operations for the digital era.
With a suite of products and services which have helped save billions of dollars in prevented fraud, the digital identity and anti-fraud solutions company has set out a number of remedies to common sectoral topics, including:
Digital identity verification
Process automation
Achieving know-your-customer (KYC) compliance
Bolstering agreements with audit trials
Telegraphing to the finance industry that its future lies less in physical branches and more in the quality of its online and digital services, OneSpan cites research from which presages a fundamental change in everyday operations:
"By 2020, FI (financial institution) executives project that less than half (47%) of DDA (Demand Deposit Account / Checking Account) applications will be submitted in branches, and submissions through online and mobile channels will grow to 45%."
Building customer loyalty
"The process of onboarding a new banking or finance customer can make or break
a customer relationship," says the white paper. 
"Get it right, and it's the perfect opportunity to win a customer's loyalty. Get it wrong, and it can cause customers to get frustrated and walk away."
Indeed, OneSpan's advocation for increased utilisation of digital technology to faster, safer and more transparent transactions is rooted in the growing customer demand for a seamless online experience which is generally being met with a slow manual-based response.
This inefficient predilection for paper not only frustrates the customer experience but actually carries inherent risks: operational, regulatory and fraud-based concerns can all be raised from the opaque nature of physical record keeping. 
OneSpan argues that the digitisation of legacy processes can result in significantly higher-performing, secure and reliable services for customers and FIs overall.
The core technologies advocated include , , and .
Differentiating in a competitive market
Noting the fervent competitiveness of the market, OneSpan intimates that achieving two primary goals will ultimately help a company achieve distinction from its rivals: 1) streamlining the customer experience and 2) mitigating the risk of paper-based financial processes.
Augmenting operations with cutting-edge tech in a thoughtful manner is the key to achieving both, with OneSpan adding that the net benefits of doing so are very worthwhile, yielding "a better customer experience due to low friction, as well as increased sales, reduced operational costs and enforceable agreements. 
"For those that don't, the costs are significant. FIs looking to avoid non-compliance, regulatory fines, lost sales and legal disputes should act today," the report concluded.