Financial Services (FinServ)
Nike fintech partnership offers rewards on crypto purchases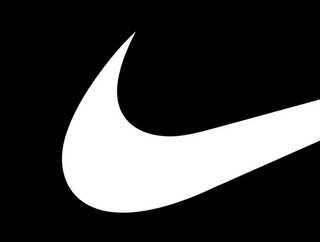 Footwear giant Nike has partnered with UK fintech, Plutus to offers its customers cash back rewards on cryptocurrency purchases...
Nike has partnered with Plutus, a London-based startup challenger bank that will see Plutus Visa Card users earn 3% cash back on any online purchases with the sports apparel company.
It was reported by BitcoinExchangeGuide that card users shopping on the web with Nike would earn 3% crypto cash back or up to 9% cas rewards.
CPO of Plutus, Minyi Soon explained that "You can purchase products such as the Nike Air Max '90s, customise then using the Nike By You website, and receive up to 9% cash back on top of the 3% crypto back for your purchase, which appears in your Plutus account."
The scheme is timely, considering the growth in online shopping that has resulted from the global COVID-19 pandemic.
The rewards will be generated in Plutus' Pluton token, which is on the ethereum network and the world's first decentralised loyalty today.
The announcement forms part of Plutus' broader vision of bringing cryptocurrencies to the mainstream.
The challenger bank does this through the fusing of cryptos and banking in its innovative app technology.
Plutus: an introduction
Plutus was founded in 2015 by serial entrepreneur, Danial Daychopan and is today used by thousands of people across Europe.
The fintech is built around a vision to integrate cryptocurrencies into everyday life.
It does this by empowering users to manage their Fiat - providing the same financial services that customers would find at a typical challenger bank and which empower them to take greater control of their finances.
Plutus also brings convenience to the management of cryptos through its technology platform. For example, it allows users to manage their Fiat and their crypto from a single interface.
The company also lets users top up their debit cards with Fiat or crypto and spend at more than 400 million merchants worldwide through the Visa infrastructure.
As well as its affiliate partnership with Nike, Plutus has also partnered with Airbnb and Skyscanner in 2020. These partnerships enable the purchasing of travel tickets with cryptocurrencies.
Find out more about Plutus here.