Financial Services (FinServ)
New CFO named for Mambu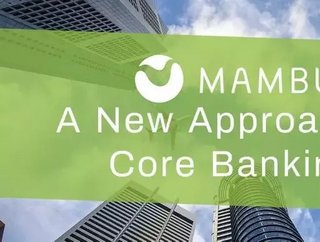 Leading SaaS banking platform, Mambu, announces the appointment of its new Chief Financial Officer...
The transformative SaaS banking platform, Mambu, has announced the appointment of a new CFO to its directorial ranks.
Langley Eide, who served as CEO and CFO to the leading drone-based aerial intelligence provider, Kespry in 2019, has stepped into the Mambu role. 
Eide has a long history of leadership in the fintech industry. From 2015 to 2019, she was Chief Strategy Officer at Alteryx. Before that, Eide served as Vice President, Finance and Strategy at ServiceNow, where she reported to the CFO and built the corporate development and investor relations functions.
The appointment of Eide is part of a strategy to drive the company's growth, as Eide brings more than two decades of experience in key operational, leadership and executive positions at industry-leading software and financial service organisations, including Morgan Stanley.
Growing concern
Founded in 2011, Mambu is a rapidly growing enterprise. The platform enables customers to build modern banking and lending is a fast, secure and streamlined manner. The SaaS has a 'composable banking approach' giving customers the ability to design and service a wide range of financial products while rapidly integrating to the best-of-service ecosystem of complementary solutions around the world.
Currently, Mambu's global network of almost 500 employees facilitates services to 170 customers in over 65 countries. Rising fintech stars including N26, OakNorth, ABN AMRO and Orange are among its extensive list of customers. 
In her capacity as the CFO of Mambu, Eide will oversee all aspects of the finance and legal organisations to drive strategic growth and efficient operational scaling. 
"I am thrilled to be joining a world-class team and excited to bring to Mambu 25 years of experience developing, executing and leading corporate finance, strategy and operations functions in the financial services and software industries," she said.
"Fintech is an exciting space and Mambu is at the forefront of it. I am looking forward to maturing Mambu's finance and corporate functions as the company pursues its compelling market opportunity," Eide added.
Eugene Danilkis, co-founder and CEO, said of the appointment, "Langley brings a unique blend of strategic and operational executive experience at rapidly growing SaaS businesses with depth across all corporate financial aspects in private and public companies. Her experience, drive and attitude make her a great addition to our executive team as we continue to rapidly expand in the years ahead."