Financial Services (FinServ)
NerdWallet acquires UK-based Know Your Money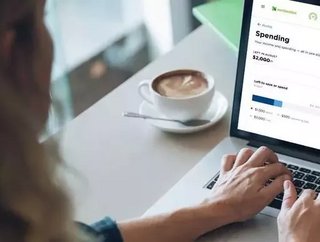 NerdWallet begins its expansion outside of the US as it acquires UK-based startup, Know Your Money...
is a San Francisco based fintech that provides resources and advice for people looking to get a new loan, credit card, insurance or general financial advice. Last week it announced it would be taking the leap to expand outside the United States by acquiring , a startup founded in Norwich in 2004 that offers clear and simple comparisons on financial products. Last year, it had five million consumers and 1.2 million businesses using its products.
"We're looking forward to joining forces with NerdWallet and building on the fantastic work our team has done helping consumers learn about, evaluate and compare financial products," said , Co-Founder of Know Your Money. 
"Working with NerdWallet will help us accelerate our existing growth plans, expanding our content library, tools and guides to offer users more support in financial decision making. Know Your Money and NerdWallet are perfectly aligned in their goal of empowering people to make better, more informed financial decisions."
The financial terms of the acquisition will not be disclosed, . Despite the lack of numbers, the deal highlights NerdWallet's modest growth over the last few years; it now stands with more than 160 million users and has a revenue of over $140mn per year.
The COVID-19 pandemic did not assist with the progress of the deal, in fact, quite the opposite, much of the negotiating had to be conducted through virtual meetings, therefore, slowing it down. New opportunities and circumstances arose, however, with a recession looming, growing numbers of people are becoming increasingly conscious of their finances, creating a large market potential for its services.
"The pandemic has created a surge in demand for financial guidance and products in areas like refinancing and investing — we've seen record visits to our site in these areas this year. Expansion to the U.K. is an important step towards our vision of a world where every consumer makes financial decisions with confidence," stated , Co-Founder and CEO of Nerdwallet. 
"Consumers are looking for a greater level of help, and with Know Your Money, we want to be there providing the guidance to as many people, across as many topics and in as many places as possible. Know Your Money has done a fantastic job helping consumers find and compare financial products and we're looking forward to accelerating that work through this partnership."