Financial Services (FinServ)
Molo and the rise of alternative mortgage providers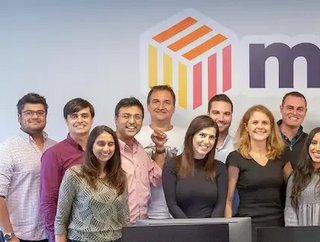 Alternative mortgage lenders are on the rise. Molo is the UK's first digital only provider. We caught up with CTO, Natalia Roshchupko
Despite massive shifts in the personal finance marketplace, mortgages are still subject to strict regulation and bureaucracy which makes life challenging for first time buyers.
But with alternative digital providers on the rise and the millennial demand for more streamlined, automated processes, the landscape is changing. According to reports, one in four households in Europe now has a mortgage loan - and online mortgage platforms are largely responsible for this shift. 
Molo's CTO, Natalia Roshchupko tells us more.
Molo is the UK's first digital-only mortgage provider - how challenging was it to launch the service? 
As a business, we've faced plenty of challenges of all shapes and sizes. However, I'd argue that that biggest challenge has nothing to do with the technology behind our service. We've struggled most with trying to change the thinking in the mortgage industry as a whole. The industry hasn't changed in forty years and there's been very little innovation or disruption.
We're living in a digital age today so there's no question that the sector needs to evolve to suit the preferences of potential house buyers. Given the strict regulations we have to adhere to in the industry, the trick is trying to balance innovation with traditional practice. 
The digital online mortgage sector is growing - what are the main drivers behind its success?
The driver behind the success of digital mortgages is the thriving demand. Our biggest segment of customers are millennials and they've grown up with this kind of mobile-first, web-friendly technology. As a result, this demographic of customers are crying out for an alternative to the traditional model of paper-based, cumbersome mortgage applications.
Most areas of their lives have been digitalised, from online shopping and banking to communications and the mortgage industry needs to evolve and keep up. 
As traditional mortgages are notoriously hard to get, are digital mortgage services making house purchasing easier for customers? 
There's a lot of scepticism around digital mortgages since the mortgage industry has experienced very little change or innovation in almost half a century. At Molo, the business has been built around taking the radical approach.
The traditional approach to mortgages requires applicants to answer hundreds of potentially unnecessary questions as they do not build relevant profile of the house buyer. At Molo, our push for innovation was centred around how we could simplify the process and make it easier for the customer. 
What are the main benefits of using a digital mortgage broker?
Convenience, convenience and convenience. Using a mortgage broker is a great idea as they do the legwork for you! They can compare hundreds of mortgages and assess them based on the clients' financial situation to find the best deal. Therefore, the time saving is undeniable.
However, there are usually costs associated with using a regular (non-digital) mortgage broker. It's also wise to do some of your own research before meeting with a physical mortgage broker, as their interests may not be aligned with your own in terms of getting the best deal. 
What impact will digital mortgages have on incumbent providers? 
Despite challenger banks and other fintechs making headway in the sector, traditional banks are never going away – whether we like it or not! However, traditional banks are simply just not able to innovate internally at the same speed as their fintech counterparts. There's too much bureaucracy. I've heard stories of banks taking a year or longer to roll out features within their apps due to the rigorous processes they have to go through. 
It's my guess that we'll see more partnerships between fintechs and the big banks. For example, banks can connect via an API to a Molo product with a Molo credit engine so customers can reap the benefits of an automated online service that is streamlined and customised.
This can also be tweaked for use by the big banks and tailored based on their credit lending policies. It's going to force banks to open their doors and partner with innovators. Ultimately, this will allow the market to flourish and provide customers with the best possible service. 
What impact will digital mortgage brokers have on the housing market?
As we move further into the digital age, and the process of applying for a mortgage becomes more accessible with digital lenders, it'll allow more people to own their own homes.
In theory, this should open up the housing market for more, not less, people. Traditional credit engines often have very strict rules and only consider the black and white. Therefore, under the current system, it isn't possible for the majority to own their own homes. In comparison, digital mortgage lenders use automation and AI to consider the grey areas. The data collected is able to give the lenders a much better overall picture to base their decisions on.
Natalia Roshchupko is an expert in leading and managing large, cross-functional teams to fulfil technical, operational, and business requirements. She was formerly head of engineering at Glint and prior to that, was head of development (mobile and web) at WorldRemit.
Image credit: Molo