Financial Services (FinServ)
Mastercard introduces new BNPL programme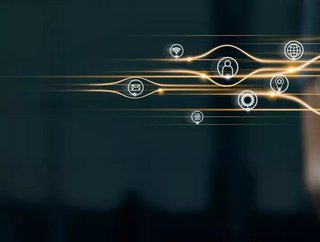 Mastercard Installments, a BNPL programme, will enable consumers to access the increasingly popular form of payment across its global acceptance network
Buy-now, pay-later services that let shoppers buy their purchases in interest-free installments have become extremely popular. Now traditional financial player, Mastercard, has created its own option.  
To meet growing consumer demand for flexible, digital-first payment options, Mastercard has unveiled Mastercard Installments, a unique and innovative Buy Now, Pay Later (BNPL) programme that delivers greater choice at checkout, both in-store and online.
The new pay-later offering will enable banks, financial technology companies, digital wallets, and other lenders to provide a variety of installment payment options, including a zero percent interest, pay-in-four model, to their customers, whether they are making purchases online or in a store.
Creating greater flexibility for consumers
Mastercard Installments enables consumers to digitally access BNPL offers, either pre-approved through their lender's mobile banking app or through instant approval during checkout. Pre-approved installments can be used directly on a merchant's website, and can be stored in digital wallets including Click-to-Pay, to then be used online or in-store wherever Mastercard is accepted. 
"At the heart of it, payments come down to choice – and people want more from their money with greater flexibility and control in how they pay and where they shop," said Craig Vosburg, Chief Product Officer, Mastercard. "Mastercard Installments has been built on our guiding principles to protect consumers and enable choice without sacrificing trust and security. It is a digital-focused way to pay today and tomorrow, delivered through consumer's most trusted relationships with their banks and other lenders, at merchants of their choice."
Mastercard Installments builds on Mastercard's investments in open banking that help deliver a simple and convenient experience for consumers, merchants and lenders. 
What are the benefits of Mastercard Installments? 
Consumers:

The programme allows consumers to choose how and when they pay for items from a trusted brand.

Consumers can enjoy a seamless experience before and after checkout through options to access BNPL offers, or secure an offer at the time of checkout, from trusted lenders for use at a variety of merchants interest-free. 

Merchants & Acquiring Banks:

The programme helps merchants scale BNPL offerings. According to Mastercard research, BNPL solutions have been shown to increase average sales by 45% and reduce cart abandonment by 35% post-implementation. Acquiring banks can offer installments capabilities to their entire merchant base with minimal, simple integration.

Lenders:

Through the Mastercard Installments Programme, lenders can offer a flexible, seamless BNPL experience to both existing and new customers, expanding their lending opportunities in one of the fastest-growing consumer segments. 

Wallers and BNPL players:

Digital wallets and BNPL players can easily integrate Mastercard Installments' APIs and deploy the solution to consumers and already integrated merchants, extending reach beyond their existing footprint.
Fueled by changing consumer spending habits during the pandemic, BNPL adoption continues to accelerate globally. Mastercard Installments will first come to market in the United States, Australia, and the United Kingdom (UK).