Financial Services (FinServ)
Lynx: Supporting finance in the metaverse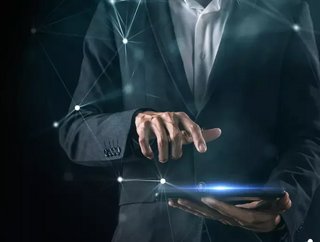 Global digital finance firm, Lynx Global, has announced the extension of its offering to the Metaverse, as the company evolves to meet new consumer needs
Lynx is seeking to become a leader in financial technology, solutions, and services for large-scale merchants, financial institutions and other B2B industry partners by way of integration to the Lynx digital payment platform. 
Through strategic partnerships and acquisitions, Lynx has developed a Financial Services platform that provides a unified infrastructure and a regulatory and technology layer that enables our clients to meet their local, regional, or international business needs.
Most recently the company has announced its commitment to extend its financial infrastructure to include support for metaverse-based services. This will further extend the company's current offering to provide leading-edge financial service to its targeted client base in the markets of Southeast Asia.
"While metaverse is widely discussed across all industries right now, for Lynx, we have always focused on building an inclusive digital economy. The ability to integrate the virtual economy to our legacy financial system is further opportunity to give access of everyday financial transactions to people, regardless of income level or where they live; for them to expand their own local economy," said Mike Penner, CEO.
The company will be evaluating the opportunities in the metaverse but has identified two use cases that will be the focus of its initial product offering.
Play to Earn (P2E)
P2E is defined by a work population that are playing crypto based games to create and earn valuable digital items that can be sold to generate income. 
During Covid, the Play-to-Earn industry took off as people switched from their careers to become NFT gamers, effectively virtual factory workers building new assets in a new digital economy. 
Lynx is building a payment layer that turns NFT gaming earnings into real funds for day-to-day living. With Lynx's all-purpose digital payment and cash in/cash out wallet Play-to-Earn workers can cash out their NFT Token earnings into fiat cash or onto a Lynx prepaid card that allows them to buy food, pay their bills, and experience financial inclusion. This will be done through Lynx's Metaverse Financial Platform.
Remittance experience is enhanced through the metaverse
According to the World Bank, remittances, money transfers to low- and middle-income countries, is estimated at $540 billion dollars.
Lynx intends to re-imagine the global remittance product through a Metaverse enabled money transfer experience: by creating digital meeting spaces that will allow a remitter to visit with and communicate with others while facilitating the transfer of money.
"I believe that this is potentially the most exciting time to be an entrepreneur in our financial history - the Metaverse, Blockchain, and Cryptocurrency technologies that we are poised to develop and deploy will change the financial landscape forever. It is the small companies with entrepreneurial management like ours that can be nimble enough to outperform the legacy incumbents and large players that are mired in their legacy systems - Lynx is positioning itself as the integrated technology layer that connects these new and exciting digital economy with the existing legacy systems so that users can easily move between the two worlds," concluded Penner.