Financial Services (FinServ)
Lydia scores the largest investment in French fintech so far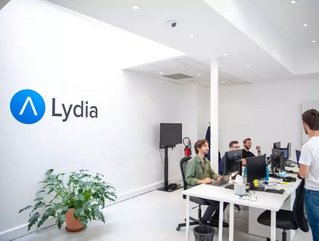 Paris-based fintech Lydia has raised US$131m in its Series B funding round, making it the largest investment in the French sector yet recorded...
Paris-based fintech has raised US$131m in its Series B funding round, making it the largest investment in the French sector yet recorded.
A substantial contribution of $86m from global VC firm , which also led the round, was responsible for its record-breaking success.
Lydia, a finance-based , was launched in 2013 and has since gone on to capture the French millennial market. The company holds a 30% share of this demographic and, despite COVID-19-related disruption to its service, managed to breach the 'four million users' mark in Q4 of 2020.
Solving pain points
Using its newly acquired investment funds, Lydia has announced its intention to gear its product roadmap towards emerging consumer preference for mobile apps, particularly within banking and financial health monitoring.
Geographic expansion also appears to be on the company's mind: 2020 marked the launch of its services in Portugal, with other European locations on the horizon for 2021.
Amit Jhawar, Venture Partner at Accel and former General Manager of Venmo, commended the Lydia team's innovation and clear vision: "[Lydia] has solved a real customer pain point by creating experiences that are equally effective and elegant, ensuring almost 100% organic user growth. 
"The passion of Lydia's customers and the company's ability to build a network without buying users has always impressed me and reminded me of Venmo. Lydia is a category-defining verb in France just like Venmo invented mobile Peer to Peer payments in the US."
Becoming a leading super app
Cyril Chiche, Co-Founder and CEO of Lydia, added: "The uncertainties of 2020 have provoked the younger, mobile generation to look for even more control and real-time visibility of their financial situation. 
"This investment will not only enable us to respond to our customers' needs faster and move into new markets, but also benefit from Amit's experience building Venmo and the Accel team's broader experience from journeys with some of the world's most successful B2C companies. 
"I believe Lydia now has exactly what it takes to become Europe's leading financial super app."
Having now raised over $160m in capital overall and with investors like already seeing the value of its platform, the company's fruitful endurance through a tough year indicates a positive future could lie ahead.
Image credit: Lydia