Financial Services (FinServ)
Lloyds Bank partners with Visa to offer STP technology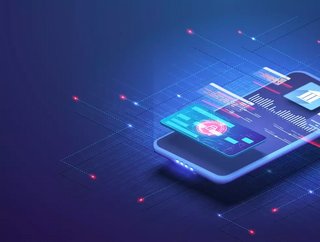 Lloyds Bank and Visa have partnered to offer straight-through processing (STP) for commercial charge cards
Lloyds Bank has become the first bank in Europe to partner with Visa to offer Straight Through Processing (STP) technology to customers using its commercial charge cards.
While providing the traditional benefits of commercial card payments to both the buyer and the supplier, Straight-Through Processing (STP) enables a more efficient way to pay invoices. With STP, buyers can request to time their payments to maximise the number of days before their statement, giving them more flexibility with their cash flow than would be the case with a bank transfer.
It can benefit suppliers as they will receive funds directly into their accounts without the need to manually input card details or use card terminals. STP can also make it easier for suppliers to identify the source of inbound payments thanks to the rich remittance data.
James Sykes, Head of Commercial Cards at Lloyds Bank Commercial Banking, said: "Partnering with Visa to add STP technology to our commercial cards is a direct result of us acting on a payments pain point for our clients.
"STP turns the traditional supplier-initiated payments model on its head. It makes conversations around card payments easier, provides more control and insight over the transaction and can help buyers and sellers improve their working capital."
Supporting customers
The launch of STP is the latest in a series of payment innovations Lloyds Bank has introduced to support its business customers. Last year, it became the first bank in the world to go live with Swift gpi Instant, which connects the high-speed Swift gpi cross-border payments rail with real-time domestic infrastructure, in this case the UK's Faster Payments system.
Helen Jones, Executive Director, Visa Business Solutions at Visa, added: "Commercial cards are a secure, reliable and convenient way for businesses to pay. STP will help make the experience of paying invoices easier and more streamlined for both suppliers and buyers. We're delighted to partner with Lloyds Bank to help their customers better manage their cashflow and their supplier relationships at such a critical moment for UK businesses."
In 2019, Lloyds Bank also launched its payables API – designed to enable businesses to send faster payments directly from their systems without human intervention – which now processes more than £350m of payments every month. STP will further expand Lloyds Bank's capabilities for its business customers, automating supplier card acceptance processes together with additional working capital benefits.