Financial Services (FinServ)
Legend: Dan Shulman, CEO of PayPal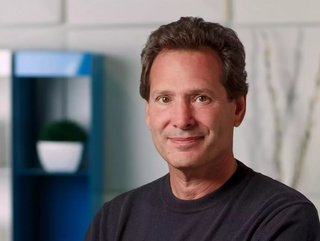 Democratising Financial Services, One Transaction at A Time
Name: Dan Schulman
Job Title: CEO
Company: PayPal
PayPal's vision for democratising the financial service space is inspired by the philosophy pioneered by Dan H. Schulman, the 63-year-old president and CEO of PayPal, who began a career in the telecom sector in 1981.
He has handled several managerial roles and responsibilities at organisations across telecom and banking industries like AT&T, Virgin Mobile USA, and American Express. Throughout his career spanning 40 years, Schulman has shown relentless commitment to equality and the inclusion and integration of underprivileged communities across the globe. According to Schulman, inefficiencies of the financial infrastructure limit inclusive development and need modernisation.
Born in Newark and brought up in Princeton, New Jersey, Schulman comes from a family of scientists and academics. He once told The New York Times that his mother even took him to a civil rights demonstration in Washington in his stroller, and his grandfather was a union organiser who worked for employee rights. Dan believes that social activism is in his DNA, and he uses his position to push that quality forward.
By the time he joined PayPal in 2014, this multi-talented veteran had envisaged the company's growth for the upcoming years. As chief of PayPal, he wants to spearhead the change by expanding the operational horizons and increasing the overall access to the platform. Under his leadership, PayPal has embraced the increasing demand for cryptocurrency, another pivotal movement in making the financial space more transparent, accessible, and democratic.
Schulman's ideas about the betterment of organisations have always run parallel to striving for a sustainable future for the people around. For instance, Dan Schulman boosted the wages of PayPal employees in 2020, and it ultimately resulted in increased earnings and revenue.
He is a firm believer in the capacity of digital currencies to make the economy more inclusive and accessible. PayPal is already at the forefront of welcoming this paradigm shift. For instance, amidst the most challenging times of the pandemic, the company made germ-free transactions easier using QR codes.
Schulman puts forward the idea that the reliance on digital finance will continue to grow, and the world is ready to embrace digital currencies and blockchain extensively.
A strategy that ensures competitive growth is safe in the hands of Schulman, and his rich experience will turn out to be crucial in how the world shapes the future of fintech. As a board member of some innovative organisations in the fintech sector, Schulman could impart his philosophy and experience across the industry.