Financial Services (FinServ)
Kippa's Dynamic CEO on Launching Fintech Startups in Africa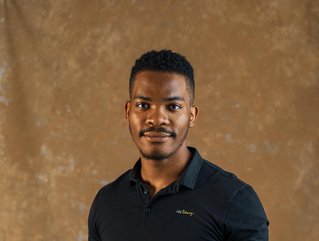 Kennedy Ekezie-Joseph, CEO and co-founder of Kippa, talks to us about emerging markets, the rise of fintech in Africa and why the region is booming
Numerous reports are flagging up Africa as the next big hotspot for fintech startups. This is hardly surprising since six of the world's fastest-growing economies are all located in Africa. However, as an emerging market, the lifeblood of these economies is SMEs. Data shows small to medium-sized enterprises represent 50% of Africa's GDP - and 84% of all jobs.

The challenge for fintech companies tacking financial inclusion is rooted in navigating a system totally reliant on manually operated legacy systems and a lack of access to credit. Still in his twenties, but with a previously successful fintech startup already under his belt, Kippa is Kennedy Ekezie-Joseph second company launch to date.

A dynamic and energised entrepreneur, he has previously received awards from President Barack Obama and Queen Elizabeth II. He has spoken at the UN Youth Assembly, has hosted two TEDx talks; led TikTok's expansion into Africa in 2018, and also led a number of philanthropic projects. We caught up with him to find out more.

Q: Tell us about Kippa and what differentiates it from other fintechs in Nigeria
Kippa is a full-service finance management solution built for small businesses in Africa to manage their business finances. Merchants use Kippa to record their daily income and expense transactions, manage their inventory, and automate the debt recollection process. 95% of small businesses in Nigeria (our primary market) die in the first five years - building generational businesses is not the norm in our part of the world.
What differentiates us from other Fintechs in Nigeria is the unique segment we are solving for. We have an intimate, candid understanding of the needs of a traditionally ignored set of small businesses.
Q: This is your second startup - can you describe your journey for us?

If I had to describe my journey in one word it would be growth and forced learning. My first startup, Africave attempted to solve the problem of accessible labour from Africa and provide amazing talents in Africa a platform to build on a global scale. The problem then was that talented young Africans did not have the network to access the opportunities they truly deserved. 85% of all opportunities; jobs, investments, etc are distributed through familiar networks and it's something I would always be passionate about.
However, I learned the need for a product-market fit and proper timing in building a startup and those lessons have helped get Kippa to where it is now. What we have done differently with Kippa is research to get a proper understanding of our users and how we can build solutions to help solve their biggest problems.
Q: You've won a few awards for your work. Has that helped you gain recognition for your fintech startups?
Yes and No. When we consider the impact, awards definitely mean more people are hearing about the product and these awards establish credibility. The awards are also a great recognition of the work done especially when you look at the lineup of nominees who are changing the way Africa operates.
However, for Kippa, a more honest recognition yardstick is the feedback we get from users about how the product has changed the way their business operates for good.
Q: What are the biggest challenges in launching a fintech in Nigeria, as an emerging market?
The biggest challenge in my experience is market penetration. The large problem of social and commercial exclusion, as well as the large informal economy makes acquiring users one of the biggest challenges for technology companies all around the continent and Nigerian FinTechs are not spared.
For Kippa, the focus would always be on providing value to customers and this approach is why we are one of the fastest-growing Fintechs. When you build products for Nigerians, you find that
you cannot directly apply strategies done in other markets, the focus has to be on understanding your users and building products suited for them.
Q: How do you see fintech developing in Nigeria and wider the region?

If opportunities and the scale of problems are anything to go by, it's an exciting time to be building FinTechs in Nigeria. The problem of low financial inclusion is one that we are tackling as a country and some of the factors affecting this are high levels of informal employment, strict documentation requirements to open bank accounts, and low financial product penetration. Fintechs are building products that don't have these hindrances and solve very specific problems and we are doing it at a scale that some would have considered unimaginable a few years ago. When I think of the development of Fintechs in Africa, I think in the coming years we would be able to achieve mass-market penetration that would allow people in all parts of the continent access to credit, payments, insurance, and banking regardless of their location.
Q: What's new on the horizon for Kippa?
We remain fully committed to helping small businesses grow rapidly and for us right now that includes access to simple technology like payments and e-commerce tools. It also includes the ability to build credible and government-approved businesses and our goal is to also use technology, make that process 10x simpler and more accessible using our products.
When we speak to our users, the existence of that problem is clear and the impact of these problems on their revenue and ability to scale is even clearer. So this quarter, we would focus on making these accessible to our users.
Q: What inspires you in fintech today?
Currently, I am inspired by the new level of digitalisation that is taking place in the payment industry specifically for small businesses with e-commerce. I am also very excited about the role credits and buy now, pay later would play in helping small businesses drive better volumes among others.