Financial Services (FinServ)
Israeli Fintech Companies Listing on TASE: A Growing Trend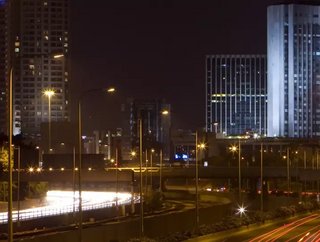 The Tel Aviv Stock Exchange (TASE) is increasingly becoming the marketplace of choice for publicly listing financial technology companies founded in Israel
Israel is a global leader in the fintech industry, meaning it's only fitting for Israeli companies to increasingly list their shares on the Tel Aviv Stock Exchange (TASE). These companies have been able to take advantage of Israel's robust technological infrastructure as well as its highly skilled workforce to build innovative business models with a focus on customer service and innovativeness.
Fintech is a rapidly growing industry and is especially popular in Israel. The Israeli stock exchange has become an attractive choice for public listings due to its highly liquid market as well as stability and access to international markets. As a result of this increased popularity, more Israeli fintech companies are choosing to list on the TASE instead of other exchanges.
A recent example of such a listing is Nayax, which was the country's largest tech IPO in 2021 with a raise of $142m (USD). The firm began in 2005 as a payment processor for vending machine businesses. Still, it has evolved into a full solution that focuses on client development across all channels throughout the world.
A desire to keep talent in Israel and develop fintech services
It appears Israeli officials are seeking a more significant focus on and service for the country by fintech entrepreneurs. Anat Guetta, Chairwoman of the Israel Securities Authority, recently expressed her desire for more financial technology developments in the country to protect customers and provide them with new services.
In November 2021, the venture capital fund Group 11, which focuses on fintech, raised $200m (USD) on the TASE UP platform. The rise of the fintech industry and the disruption of the classic value chain has helped Group 11 place itself as a principal partner in the financing, assisting, and continuing support of entrepreneurs developing the future generation of financial services.
Nevertheless, some of Israel's leading financial technology firms, such as Melio ($1.3 billion valuation) and Papaya Global ($3.7 billion valuation), have yet to make a decision about going public or where they will IPO. The greatest proportion of global fintech firms are choosing NASDAQ in the United States as it is known for the most substantial raises and the most liquid market for technology companies. The question then becomes: could the TASE attract some of the more prominent fintech companies in Israel?
It seems the stock exchange even altered its stance on cryptocurrencies this year when it went from not permitting them to spearheading the issuance of Bitcoin linked and backed bonds on the TASE UP platform. This move was sparked by the increasing demand for digital assets and a better understanding of the emerging sector.
Fintech is a rising sector, and Israel, in particular, has seen massive growth in this industry. However, the problem with most legacy stock markets is they make it difficult for ordinary people to buy shares in firms. A new generation of exchanges, on the other hand, are democratising access to investing. Nevertheless, with the relaxing of rules being the case, it's only natural to expect more fintech companies to list on the TASE as they continue their local rise in prominence.