Financial Services (FinServ)
Innovating locally for a global impact in fintech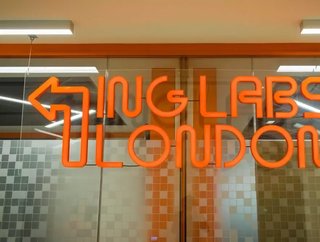 ING's Olivier Guillaumond outlines the company's philosophy of fostering local innovation in order to drive the global progression of financial serv...
ING's Olivier Guillaumond outlines the company's philosophy of fostering local innovation in order to drive the global progression of financial services.
In the current financial services industry, fostering innovation has arguably never been so crucial. The UK is beset by the dual threat of Brexit and COVID-19-related uncertainty, the latter of which is destabilising a global market that was already in the process of restructuring in the wake of the digital transformation rush (itself now hastened by the pandemic). Clearly, if it is to thrive in 2021 and beyond, finance will need to remain flexible, adaptable and open to dynamic disruption. To help us understand how this goal can be achieved both on a local and global level, we spoke with Olivier Guillaumond, Global Head of Innovation Labs and Fintechs at ING, a company distinguishing itself as a modern pioneer in digital banking.
ING's Labs operate in Amsterdam, London, Brussels and Singapore, prioritising a distinctly forward-thinking approach; always searching for faster, better and more cost-effective methods of operation, it has embraced the global fintech community and fosters the experimentation that it generates. "Our mission statement as ING Labs is to validate and build new businesses for ING and its clients leveraging the power of our ecosystem," Guillaumond explains. "In each specific area, we make a small selection of the most promising companies that we feel could solve a particular business problem experienced by ING or its clients." Ultimately, the company's goal is to make a significant impact on the way modern finance operates by any means available, including through sheer innovative capacity, tactical partnerships or even seeking external investment.
So far, ING Labs currently has 25 initiatives across its funnel and has managed to successfully 'spinout' several fast growing businesses, including Katana (advanced analytics) in the UK and Cobase (multi banking) in the Netherlands, as well as the wholly-owned Yolt (open banking) in the UK, France and Italy. However, although located provincially around the world, Guillaumond emphasises that the radius of ING Labs' effect extends far beyond. "The fact that we have labs in those locations doesn't mean we are only going to have impact there. ING is really about being 'local for global'; whatever we do in those locations always has global impact in mind." This is an important lesson for the industry, particularly during a prolonged period of unprecedented change: think big, keep plans flexible and don't let regional borders restrict creativity. Guillaumond clarifies that ING takes an 'agnostic' stance on innovation for its Amsterdam lab. However, in terms of its "vibrant ecosystem" globally, the strengths of a particular country or market are not ignored: in Brussels, ING focuses on testing validation; in Singapore, trading value logistics; and in London, regtech (regulation technology) and financial market lending.
Underpinning this innovation is a foundational aspect of digital transformation: data. "Data has always been extremely important," says Guillaumond. "As digitisation progresses, more and more data is available and the power of what you can do with it becomes exponential." Therefore, he continues, a robust, data-centric strategy is crucial: hiring data scientists to help unlock and leverage insights can be invaluable in several vital areas. ING's in-house-developed (DAP) was created not just to help it navigate the complex financial landscape, but also to test new propositions and boost overall compliance. "We have strong ambitions to really grow very fast," Guillaumond adds. "It's important to make sure we maintain the trust that our clients are putting in us." Trust is an essential component of ING's partner ecosystem ("once you earn it, you need to keep it"), as is the ability to meet industry regulations without stifling innovation and discerning the most exceptional startups operating in fintech. Currently collaborating with over 200 companies that meet this criteria, Guillaumond nevertheless states that maintaining a "win-win-win" mindset (i.e. mutually beneficial for clients, ING and fintech concurrently) is of still-greater importance to ING. "It's not about the number of partnerships; we would prefer fewer partnerships if it meant greater global impact," he says.
Beyond just data, Guillaumond speculates that the accelerated exploration of digitisation will be the enduring legacy of the COVID-19 pandemic. Global lockdowns coincided with a general spike in consumer interest in digital banking, app-based payment services and contactless transactions instead of cash. However, this shift introduces fresh challenges: "More digital also means more cyber risk, because you are presenting new opportunities for attack, right? We are very cautious of that." Also, from an internal perspective, the experience that employers can offer their staff post-COVID is substantially different (i.e. remote working, social distancing, video calls, etc); making sure that teams are no less cohesive despite these changes should form part of any strategy, Guillaumond states. "ING has defined what we think is the 'new normal' together with our complete ecosystem to determine a sustainable way of working. There is a bigger question that everyone needs to answer: 'How do we want to operate in our society?'"
A direct benefit of this mentality is the corporate self-assurance to meet future uncertainty with confidence. With Brexit-related uncertainties poised to destabilise the UK's financial market in 2021 following a year of sustained disruption, ING, Guillaumond claims, remains steadfast in its dedication to partner with fintech in its London Lab. "Our commitment to clients will not change. London is among the leading ecosystems in Europe and we want to maintain a strong link to it." As always, forging the best partnerships that have synergy with ING's own mission will be paramount, in addition to recruiting and leveraging the best local talent available. ING's success so far has been part of an ongoing journey to develop innovative global solutions for global challenges. Whether a collaborator is a startup, scale-up, researcher, or entrepreneur is immaterial; what matters is the effect that partnership could have on helping ING's clients around the world. "We have been on this innovation path for the last five years," Guillaumond concludes. "The current setup for innovation within ING presents some challenges and we want to accelerate execution speed and generate an even greater impact. We want to show that, as a business, we're committed to innovation."