Financial Services (FinServ)
India's GDP Expected to Increase by $950bn Due to Fintech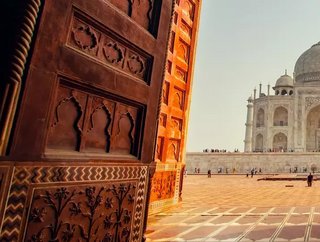 According to a new report by the Australia-India Council, fintech is forecast to create 21 million new jobs and bring $950bn to India's economy by 2025
A new report, titled 'An India Economic Strategy to 2035', is now available on Australia's Department of Foreign Affairs and Trade website. The Australia-India council put it together and forecasts increased job growth, financial inclusion, accelerated digital adoption, and overall economic development in India.
This article covers the findings of the report and the author's added commentary and insights on the topic.
What might the evolution of fintech look like in India?
With India's rapidly increasing financial services sector, the country is poised to be one of Asia's leading economies in this area over the next twenty years. Rising incomes and increased government attention on inclusive growth are two significant factors fueling the trend.
The key economic takeaways are that fintech is expected to boost India's gross domestic product (GDP) by $950bn USD by 2025, decreasing poverty in the country and enhancing financial inclusion. By using digital banking, the nation is expected to support 21 million new jobs while boosting India's GDP.
According to the study, without risk-adjusted, fintech in India may provide a 9% higher return on investment (ROI) than the global average in the future years. It also notes, "Digital payments in India could pass the $1 trillion mark by 2030."
Significant potential for smartphone penetration
India has the second most smartphone users in the world, with over 433 million people who have access to the devices. Nevertheless, the foremost opportunity is that this figure only makes around 31% of the country's population, which ranks number 19 in the world for smartphone penetration, meaning 69% of the population is still waiting to go digital.
"Technology leapfrogging in telecommunications" as well as "rapidly expanding mobile phone penetration", along with the country's biometric ID, financial inclusion, and payments systems, "are crucial to the future development of India's booming fintech sector," notes the report.
Fintech clusters of focus
As the financial sector in India is influenced by the government to a lesser extent than other sectors, the researchers discovered a number of well-established fintech clusters in the country.
Similar to most countries in the world, "India's financial services sector has a high spatial concentration in one city." The largest cluster was in Mumbai, home to the country's regulators and central bank.
The study also found specific technology-focused clusters, from blockchain to IT hubs in New Delhi, Hyderabad, Bengaluru, Andhra Pradesh, Karnataka, Kerala, and Rajasthan.
The bottom line
In conclusion, the Australia-India Council report's authors predict the future of fintech in India may be promising. The country could be primed to catch up with more financially developed countries and even leapfrog them. With a population of more than 1.38 billion people and an expected GDP of almost $10 trillion by 2030, India's fintech sector is one worth watching.