Financial Services (FinServ)
The Importance of fintech in the development of smart cities
By Miljan Stamenkovic, Regional Director, Mambu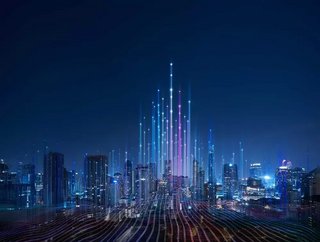 Over the past couple of years, many countries in the Gulf have been embracing digital transformation to diversify their economy and establish smart citi...
Over the past couple of years, many countries in the Gulf have been embracing digital transformation journeys to diversify their economy and establish smart cities. The United Arab Emirates (UAE) has been one of the most forward-thinking nations when it comes to implementing strategies that prioritize investing in innovation and adopting the right technologies.
In fact, IMD's 2019 World Digital Competitiveness Report ranked the UAE as the number one digitally competitive country in the Arab World and the 12th globally.
With the government's vision to become completely cashless by December 2021, the adoption of technology has been a major catalyst in the digital transformation of the UAE's financial sector.
The rise of fintech has made it possible for financial institutions and banks to offer digital services that are tailored to the needs of each and every customer. Advanced digital solutions that are flexible and secure are changing the way transactions are being made.  
For example, banking on the cloud allows organisations to innovate and quickly adapt to constantly changing market conditions. Cloud technology is secure and stable, yet nimble and flexible. Within hours, banks can reconfigure products and services to take into account new regulations or unexpected business requirements. In the long run, this not only cuts risk but also minimises any locked-in costs. 
As competition between financial entities becomes more aggressive, they need agile solutions that will enable them to differentiate and adapt quickly. As a result, customers will have real choices for the first time – choices that will add value to their banking experience and even their lives.
Hence, a modular approach to banking is no longer sufficient to allow banks to thrive in this digital-savvy era. A modular approach is now just like a jigsaw puzzle that combines different pieces into one pre-set picture, and it is impossible to swap out pieces for better ones. Whilst modularity offers a pre-defined suite of proprietary modules that extend the functionality of their core systems, it is neither flexible nor open.
Composable banking is an approach that utilises scalable, secure cloud-native technology to enable financial institutions to design and deliver flexible and scalable digital services. It helps banks create and scale modern customer experiences that can constantly evolve to respond to change and drive smart city initiatives.
Instead of locking specific functions together for dedicated applications and workflows, composable banking separates the functions so they can be combined and recombined with different partners or services in new ways to deliver new services. This means being able to combine independent components, re-use, swap in or swap out any component and work with best-for-purpose providers.
In this digital and competitive era, it is vital for countries to walk in the footsteps of the UAE and develop a comprehensive digital transformation strategy. It is equally as important to adopt the infrastructure and technology that will enable digitisation goals to come to life while being ready to adapt to customers' needs.
Fintech has been playing a major role in the digitisation of the UAE. That said, the future of financial services will remain a moving target and to succeed in a market that keeps changing, banks need to be able to move quickly and be agile, composing new products and services faster. Hence, a modular system should be replaced with a cloud-friendly composable approach.
This article was contributed by Miljan Stamenkovic, Regional Director, Mambu