Financial Services (FinServ)
Greenlight reveal education platform, Investing For Parents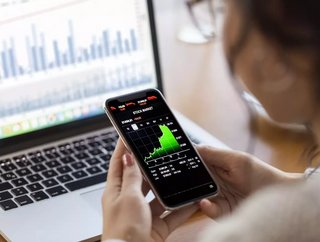 New survey reveals more than half of parents are intimidated by investing, so Greenlight has announced a new platform called Investing For Parents
Greenlight Financial Technology, a fintech company on a mission to help parents make their kids financially aware, has announced Investing for Parents, a new educational investing platform designed for parents. 
Investing for Parents is an easy-to-use platform complete with educational resources and the flexibility to use investment earnings for any purpose at any time. This is Greenlight's first product designed exclusively for parents as the company expands its offering to serve the entire family.
There is a lack of knowledge when it comes to investing 
Greenlight found that 52% of parents don't invest because they lack knowledge and 58% are intimidated by investing. 88% of parents wish they had more investing education earlier in life. Today, more than half of parents (52%) have little to no savings for their children's future. 
88% of parents wish they had more personal finance and investing education earlier in life, and 73% of teens agree. Nearly 3 out of 4 parents (71%) worry about supporting their children's future life events, like college education. Half of teens (47%) are equally worried their parents won't be able to contribute. Only 28% of teens feel very or extremely confident about their financial future.
Providing an app to offer educational support 
"It's clear that parents need a better way to save for their kids' futures, especially for life events like college," said Tim Sheehan, co-founder and CEO of Greenlight. "Investing is a powerful way to grow savings and build wealth. Earlier this year, we launched an educational investing platform for kids and teens, and now we're making investing available for parents, too, so families can learn together and build a healthy financial future."
Using the Greenlight app, parents will be able to research stocks and ETFs, create their own investment portfolio with fund recommendations based on their goals and start investing with fractional shares for as little as $1. In-app educational content and research from Morningstar gives parents the resources they need for smart, long-term investing. Greenlight's Investing for Parents also offers families more flexibility than other parental investment accounts to use earnings however and whenever they'd like for their family's future.