Financial Services (FinServ)
Gender equality could accelerate fintech post-COVID-19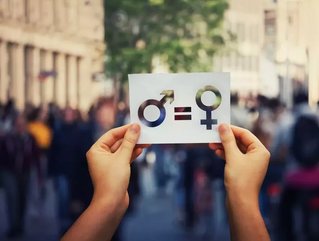 As digital transformation reshapes how finance operates, Alexandra Roddy, CMO at Zafin, believes that an opportunity for greater equality is at hand...
As digital transformation reshapes how finance operates, Alexandra Roddy, CMO at , believes that an opportunity for greater equality is at hand.
Zafin, which Roddy describes as "a fintech before fintech", is a Toronto-based company founded in 2002. Specialising in software that increases the lean and agile capabilities of banks, the company has grown a truly global presence in the market and counts some of the world's largest financial institutions as its clients.
However, when FinTech Magazine spoke to Roddy, she had a different topic in mind: the gender equality gap. 
"Generally, women are disproportionately represented in the workplace. There are women missing at the top, although there are many at the bottom," she explains. "For example, 7% of Fortune 500 CEOs are women despite the fact that they account for over 50% of qualified graduates."
Adverse effects
Although gains in addressing this issue have been made over the last few decades, Roddy posits that progress is now tapering off. In recent times, the COVID-19 pandemic has also globally.
In fintech, there is a marked funding gap between men and women, something that has been an unfortunate "long-standing 'tradition'" in the sector. This is particularly concerning when one considers the gains in education that have been achieved.
"Women represent 33% of STEM graduates, yet this isn't reflected in the workforce," Roddy states. "The solution is not obvious; it's been vigorously debated for decades. Bias against women is equally distributed among both men and women, in Western cultures at least."
This may account for the disconcerting fact that female executives are less likely to receive funding than their male counterparts, even though research indicates that their - often linked to more cooperative leadership and collaborative decision making.
The business case, then, for greater equality is clear and has been apparent for several years. Therefore, it seems that focused reformation of corporate culture should be the ultimate target.
Digital transformation could offer a solution
The perception of fintech's 'fresh and new' approach to finance might lead one to conclude that it inherently possesses a more flexible culture than incumbent institutions. However, Roddy contends that this is not the case; rather, it is the emerging technology underpinning it that could lead to greater equality. 
"Digital transformation offers that chance because these new technologies have no 'experts'; they provide opportunities to break down preconceptions of competency."
For companies to realise that the exciting development of fintech makes success contingent on applying the best talent, regardless of gender, is crucial. That companies are now struggling to stay viable during the pandemic makes this point even more apparent.
"Some women, at a certain point, seem to simply 'drop out' of the establishment and revert to more 'alternative' career choices. However, we need the best and brightest solving the large-scale problems we're experiencing right now," Roddy says.
"The effect of this drop off could become significant, particularly as fintech has the capacity to address major societal issues, such as unbanked communities and access to capital."
Finally, Roddy reminds us that, although there are considerable obstacles still to overcome, women are still achieving considerable success. However, one of fintech's core objectives should be to make this 'the rule' instead of 'the exception'.
"Women should be supportive of any progression achieved by individuals, but this mustn't distract us from addressing the ongoing issue."