Financial Services (FinServ)
The Future of Fintech 2050: AI-Powered Finance Assistants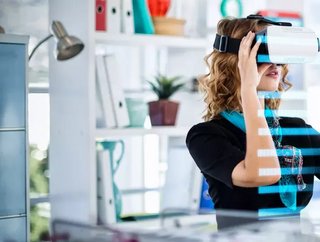 Discover a possible future in which AI-powered assistants control all aspects of people's financial lives using ultra-personalisation and hyper-automation
In just a few short decades, people have gone from being entirely dependent on physical banks and financial institutions to being able to manage their finances with the tap of a button.
In the same way, virtual financial assistants could also be commonplace in the future, becoming as much a part of people's everyday lives as smartphones are today.
As part of our futuristic predictions series for 2050, we heard from Georg Ludviksson, Co-Founder and CEO of fintech company Meniga, to discover how AI-powered virtual assistants could alter people's financial lives in the future.
The face of banking is clearly set to change
In the future, AI-powered virtual assistants could completely change the way people bank. It is possible they will eventually be able to do everything from sorting out bills and budgeting to helping make complex financial decisions such as investments.
"With the technological revolution of the 21st century far from slowing down, we can certainly expect technology to completely dominate our lives by 2050. AI-driven smart assistants will become ubiquitous, and these will completely change the face of banking and how we go about managing our finances," said Ludviksson.
Some of the fundamental aspects of such virtual elements are already present in trading, with robo-advisors being an early stage example. Automated trading bots are another exemplification of AI-powered technology that some people already use to manage their investments.
Advancements in AI are all set to increase over the coming years, with many banks and financial institutions now exploring how they can use these emerging technologies to become more efficient at what they do. These developments include looking into big data analytics as well as machine learning, with the potential for fully autonomous AI-powered virtual assistants to become a common feature of banks within 30 years.
Artificial intelligence is replacing modern financial management systems
According to a study by the IMF, AI is already being introduced to a varying extent by almost every financial institution in the world - from central banks to fintech startups. Regulations, on the other hand, are lagging behind these innovative technologies. The question is, will they be able to keep up?
Lawmakers cannot understate the risks of AI, and regulators have a massive task on their hands to figure out how to manage the implementation of AI in the world of finance. However, it could lead to considerable improvements in both efficiency and customer experience if done correctly.
According to Ludviksson, "Super smart 'virtual financial assistants' will replace traditional personal finance management systems and will help keep track, manage and plan our finances in a much more personalised and holistic manner. We will be able to interact and communicate with these assistants in a natural and seamless way, mostly using natural language, thanks to augmented and virtual reality. In many ways, it won't be too different from interacting with a human financial assistant or a personal banker that has an in-depth knowledge of and access to your finances, plans, risk tolerance, and so forth."
An advancement towards ultra-personalisation
If basic personalisation is already a feature of most modern banking institutions, the future could see an ever more personalised approach to financial management. Imagine a world where every aspect of one's finances is perfectly tailored to an individual, not a one-size-fits-all approach. It might make financial advice more accessible to everyone, not just the wealthy, by lowering barriers to entry and removing geographic restrictions.
"With these virtual financial assistants, the banking industry will be characterised by ultra-personalisation, with customers benefiting from increasingly convenient, transparent and efficient services. To add to that, the banking value chain will be completely broken up, with banks becoming more fragmented and decentralised, meaning that customers will have access to a plethora of different financial services to choose from, at any given time," added Ludviksson.
This hyper-personalisation could be made possible thanks to AI and big data analytics, which will allow for almost unparalleled levels of personalised customer service in the world of finance. But what about security? This practice of digital protection poses another interesting question for the future of fintech and AI.
Financial institutions need to get their security in order
The threats posed by cybercrime are constantly evolving, which is what makes it such a lucrative industry for criminals who can often make huge sums from hacking into financial institutions or individuals' accounts online. Only look at the recent Equifax hack, in which criminals stole private information belonging to more than 163 million individuals, to see how damaging bad actors can be in a digital world.
It seems venture capitalists are paying attention to the trend, considering the most significant investment in the insurtech sector this year was related to cybersecurity. With more and more people banking online, it seems the industry could be a massive target for hackers in years to come.
Protecting user data will be paramount for financial institutions in the future, and this is where AI could help. By using machine learning algorithms to analyse data better and identify patterns, the industry will significantly reduce financial crime by taking proactive measures in real-time.
A future where consumers always get the best deals using hyper-automation
Ludviksson's vision is for a world where there will be no more comparing the market for financial services or goods; AI-driven intelligent assistants may very well discover and apply for the best deals automatically in the future. It could also help users save up for a rainy day, as AI-powered personal assistants would be able to predict what is going on in the markets and how this could affect savings or investments. Add quantum computing into the mix, and voila, hyper-automation could also become a reality.
"In other words, rather than getting most of your financial services through a fully integrated service provided by one single provider, such as your primary bank, the best service provider will be chosen for you by your virtual financial assistant, based on dynamic competition, your personal preferences, and other contextual factors. Instead of picking service providers (banks), the choice will be focused around picking the right 'virtual financial assistant' with an approach that you believe can best serve your interest and automatically choose the most appropriate and relevant providers of financial services for you," concluded Ludviksson.
In summary, the idea of a fully AI-powered assistant managing almost every aspect of one's financial life might seem overly futuristic. Still, it's not too farfetched when considering the advancements already made with modern financial technology. It's an exciting prospect and definitely worth keeping an eye on as the future of fintech unfolds.