Financial Services (FinServ)
Funding Options launches new SME cloud finance solution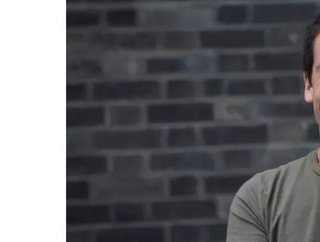 New funding platform will make it easier for small businesses to access funds to scale operations, say executives...
Funding Options, the London-based finance service company that provides loans for small businesses, has launched a new platform that makes it easier for SMEs to access funds and scale their operations.
Describing itself as 'the leading marketplace for business finance' the new platform, called Funding Cloud, is a data-driven solution that integrates with lenders and uses innovative technology to arrange fast and simple financing for small businesses.
According to reports, lenders already integrated onto the Funding Cloud platform include Just Cash, YouLend, iwoca, Optimum Finance and FIBR. Executives behind 
the project also say that by Q4 2021, they will have over 30, fully integrated lenders. 
To date, with over 120 leading lender partners, Funding Options operates with more than 120 leading lenders and has helped more than 10,000 businesses across the UK and Netherlands secure over £0.5bn in funding.
SME finance challenges
Currently, new businesses and small enterprises struggle to navigate the complex finance solutions that the UK lending market has on offer. The new Funding Cloud initiative is a centralised, two-sided marketplace where SMEs can search for options and be matched with the lender that best fits their requirements. 
The environment provides a streamlined and frictionless option for participants in the market for borrowing and lending. It also helps SMEs quickly find the most suitable lenders and products based on their eligibility and needs.
Using AI and data analytics, as well as open banking APIs, Funding Cloud is currently the only platform available to present customers with confirmed funding options via a single dynamic customer journey. 
Funding Cloud lending
Details of the new platform reveal it has the capability to deliver real-time instant decisions and firm offers from lenders based on the two-way exchange system of rich digital information. 
The platform's backers have referred to it as 'a milestone innovation for the SME sector' with data showing it can facilitate a lending decision as little as 20.614 seconds from loan application to credit approval. 
The platform completes the legwork for lenders, but they retain control where required, underwriting loans and managing their products through a dedicated lender portal. The data rich Funding Cloud (™) also enables a comparable lending score to be developed for every business, providing insight into propensity for success with Funding Options' lender panel and overall risk for lender consumption.
Speaking about the new launch, Simon Cureton, CEO of Funding Options explained, "Our mission is to delive r a single platform that powers holistic digital SME solutions, matching businesses with the best funding options. We are incredibly excited for the launch of Funding Cloud (™) as part of that journey."
Cureton said the platform builds on the significant scale Funding Options has, both in terms of its SME acquisition flow and distribution to its lender partners. He added, "Whilst our initial priority will be in getting more lenders transitioned onto the new platform, longer term it will enable a host of SME data driven services to be sourced through digital journeys. COVID-19 has shone a huge spotlight on the SME lending ecosystem and Funding Cloud coupled with our market leading acquisition flow, has the power to transform the SME finance landscape."
Working capital which is seen as the lifeblood for any SME, will become much easier to obtain, said John Davies, Executive Chairman at Just Cashflow "Our customers want both flexibility and fast d ecision making when it comes to securing the finance they need to grow and maximise profitability. The Funding Options technology enables this in a truly revolutionary way and we are excited to be one of the first partners to be integrated with Funding Cloud."
He added, "The platform enables us to deliver a tailored approach to each customer, matching them with the right product quickly and efficiently."