Financial Services (FinServ)
Five key fintech tips for smart and safe finserve onboarding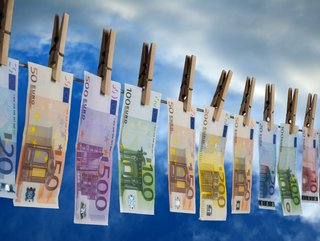 Alex Nash, Anti Money Laundering Officer for Griffin, looks at five key areas fintechs can fortify to increase security for financial services onboarding
You never get a second chance to make a first impression. This phrase has never been more true than in banking and fintech today, with soaring customer expectations and a flood of new players and products driving competition. In the digital-first landscape, customers form opinions at lightning speed and quickly drop providers that don't meet their needs.
For fintechs, onboarding is often the very first interaction many of your customers will have with your brand. And unless you nail every aspect of the journey from start to finish, you will be shedding potential customers before they've even touched your product.
The battle to hold on to customers
Customers care about onboarding. Signicat's most recent Battle to Onboard report found that 68% of consumers abandoned financial products and services at the onboarding stage - a big jump from 40% in 2016. A GlobalData survey showed that UK small and micro business owners care more about simple account opening and onboarding procedures (38%) than any schemes and packages to support SMEs (7%).
Fintechs often position fast, efficient, and fully digital onboarding as one of their key market differentiators. But the pursuit of this competitive advantage can come at a high cost. In a review of six (unnamed) challenger banks, the UK's Financial Conduct Authority (FCA) recently highlighted a catalogue of ineffective controls, insufficient checks on new customers, and failures to identify high-risk customers during onboarding. It's clear that companies - and especially fast-growing, early-stage fintechs - need to make sure they don't sacrifice good risk management in their quest to deliver the best possible onboarding experience.

So how do you satisfy your customers' demand for a fast, frictionless experience without compromising on critical due diligence to weed out bad actors? Companies that get it right early on will get a step up on the competition now and will be able to grow and scale more sustainably in the medium to long term. Here are four tips to get you started on getting the balance right.
1. Do your research

Established companies have years of customer data that they can use to create the right onboarding rules. Startups don't have that luxury. It's hard to know what your customer base will look like and what risk they will pose when you haven't onboarded any.
That may sound like a catch-22, but setting up your onboarding rules for the first time doesn't have to be pure guesswork. Tap into your own experiences and those of your contacts in the compliance field - have they worked on a similar product before? What do they wish they'd done differently? You should also do as much research as possible on all the types of customers who think might engage with your product - even those who aren't in your primary target segment.
Remember, startups are targeted by criminals from the word go precisely because they're seen as more vulnerable. It's crucial to have your fraud prevention, counter-terrorist financing (CTF), and anti-money laundering (AML) controls in good shape from the outset. Research where things went wrong at similar companies that became targets of financial crime and see what you can learn from those cases.
2. Simplify and contextualise

Some AML and Know Your Customer (KYC) steps are essential in any onboarding process - but that doesn't mean they have to be painful for your customers. There are some quick, easy ways to minimise frustration:
Use plain and straightforward language throughout the process to help customers navigate easily through each step. Avoid industry jargon or complicated legal language that's irrelevant to their needs.
Don't burden customers with repeat requests for information; ask once, and make it straightforward to upload any supporting documentation.
If unclear, explain why you're asking for certain information or documentation. There is a tendency in financial services to keep the reasoning behind due diligence hidden in the shadows - but giving a bit of extra context can put your customers' minds at ease and help reduce confusion.
3. Put friction in the right places

Frictionless. Smooth. Seamless. When we talk about onboarding, we often talk about friction as the enemy. But in fact, the key to smart, safe onboarding is putting friction in the right places, at the right time, and in front of the right people (i.e. high-risk customers and criminals). At the same time, you want to ensure low-risk customers get the quick, low-friction onboarding experience you want your brand to be known for.
Unfortunately, there's no one-size-fits-all in onboarding. Putting friction in the right place means making the process as dynamic as possible. If you onboard everybody in the same way, you're inevitably going to put too much friction in front of legitimate customers who want to use your product for its intended purpose or make it too easy for bad actors to slip through the net. Instead, your onboarding process should adapt based on the level of risk presented by the person or company you are onboarding.
4. Combine the power of technology with compliance expertise

Automation is the future of onboarding - when done right, it reduces the time and effort spent on manual reviews, minimises human error, speeds up acceptances, and frees up compliance teams to focus on the big picture. But it's critical to know where automation is acceptable and where it can cause increased risk. All startups should be aware that over-reliance on automated systems to dictate outcomes may create a potential risk of customer harm. There will always be some cases that need to be reviewed by a human, and your system needs to be set up to flag those consistently and accurately.
Plenty of regtech firms offer great products from a tech perspective, but then leave a great deal of the work - and the risk - of implementation to their client. Getting to grips with these systems can be time-consuming and confusing for early-stage companies without specialist staff. And if they make a mistake at setup, it can open them up to risk at their most vulnerable point.
When choosing your regtech providers, consider if they have the in-house expertise to understand your needs and help you tailor their product in a way that works for your business, customers, and risk appetite.
5. Optimise twice. Onboard once.

Onboarding can make or break your business - especially if you are an early-stage fintech. It's worth investing in getting it right and optimising every step to make it as smooth as possible for low-risk customers while putting the right guardrails in place to deter criminals and minimise your risks. It's the best thing to do for your business and the right thing to do in a world where the vast majority of financial crime still goes undetected.
About the author: Alex Nash is the Anti Money Laundering Officer for Griffin. He specialises in Regulatory Compliance, UK Financial Regulation,
EU Financial Directives, Specialist International Anti-Money Laundering knowledge, Pre-paid platforms, Fraud Investigation, and Project Risk Analysis.