Financial Services (FinServ)
Four benefits of virtual cards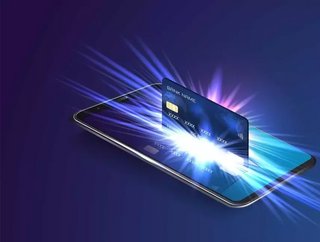 Unlike physical cards, virtual cards have many innovative features that create a safe, convenient, and more controlled spending experience for users...
Virtual credit and debit cards are modern alternatives for safe and simple spending. These mobile payment solutions allow users to spend money from their phones instead of using a physical card. Virtual cards are particularly popular with financial service companies looking to gain competitive traction in the industry. However, they also benefit businesses in unrelated fields.
Unlike physical cards, virtual cards have many innovative features that create a safe, convenient, and more controlled spending experience for users. Whether you're a small business owner, a fintech startup, or a finance executive, you'll love the benefits of virtual cards. 
Experience the advantages of virtual cards
Virtual cards come with many unique benefits that you can't get with standard credit or debit cards. These mobile spending solutions allow users to control their finances, optimize spending, and protect company funds with ease. With numerous advantages, many companies are switching to virtual cards.
1. Convenience
One of the main draws of virtual cards is that they're more convenient than physical cards. These solutions allow users to make quick and easy payments through their phones without the hassle of passing around a company card. You'll also never have to search for your misplaced debit cards. 
The mobile element of virtual cards makes online shopping easier and more convenient than ever for businesses while protecting their information.
2. Fraud protection
Both physical and virtual cards are linked to your main credit or debit account, but virtual cards protect your personally identifiable information (PII) by limiting the amount shared when you make a purchase. These mobile solutions tokenize data, encrypting your account numbers and creating a randomized sequence — or token — that you can only use to make one-time payments. Because tokens minimize the PII linked to your card, they are rendered useless to hackers.
Virtual cards lack magnetic strips and visible card numbers that can be found on physical cards, making it even more difficult for unauthorized persons to infiltrate your account. Many virtual cards also require pin numbers or face scans before granting you access to your account.
If your virtual card becomes compromised, you can simply freeze your account, cutting off fraudulent activity at the source.
3. Spending controls
Virtual cards allow you to set spending limits and choose which merchants you can pay while using them. These controls ensure that your employees spend company funds wisely, and protect your account against hackers. Many virtual cards also enable cardholders to select a date they'd like to close their card or schedule it to close automatically after one payment. 
4. Subscription management
You can manage all your company's online subscriptions through virtual cards. When you set up virtual cards for each of your subscriptions, you can easily see if a merchant overcharges you and cancel the card without changing your payment information for each vendor. With mobile cards, you can skip the hassle of cancelling a subscription by simply deleting the card entirely.
Experience the benefits of virtual cards with hydrogen cards
You can change the way your company spends money with virtual cards from Hydrogen. Our powerful card-issuing platform offers countless intelligent spending features, such as anti-fraud alerts, spending limits, and integration for the most positive payment experience.