What Visa's $1b deal means for processing platform Pismo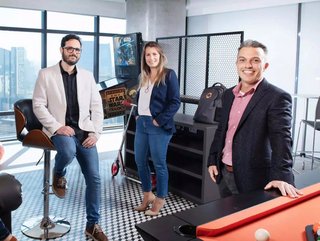 Pismo founders (from l-r) Ricardo Josua, Daniela Binatti and Marcelo Parise.
Visa has agreed to acquire core processing platform Pismo for US$1b – but what does it mean for the future of the Brazil-based fintech company?
Visa has agreed to acquire Pismo, a Brazilian company behind a core processing platform for banking and payments, for US$1b in cash.
Announcing the terms of the deal, which must still secure regulatory approval, the two companies said the acquisition would position Visa "to provide core banking and issuer processing capabilities across debit, prepaid, credit and commercial cards for clients via cloud-native APIs".
Pismo has also pledged that, despite the deal, its processing platform will remain "network-agnostic".
According to industry database Crunchbase, it is one of nearly 150 fintech or payments-related acquisitions since the start of the calendar year, showing that dealmaking is continuing in spite of the challenging fundraising environment.
Crunchbase also shows that the US$1b sale price makes it the sixth most valuable of the year to date, just behind T-Mobile's acquisition of Mint Mobile for US$1.35b.

Most valuable fintech and payments deals (YTD)
Who is Pismo?
Pismo's cloud-native processing platform for payments and banking is already used by large banks, marketplaces and fintechs to launch next-generation solutions while migrating their legacy systems. The company, though based in São Paulo, has operations across Latin America, Asia Pacific and Europe. It also has offices in the US and UK.
Pismo's platform will enable Visa to provide support and connectivity for emerging payment rails, like Pix in Brazil, for financial institution clients.
Pismo was founded in 2016 by experienced tech entrepreneurs like CEO Ricardo Josua, who previously sold a majority stake in another card fintech to a private equity firm; along with CTO Daniela Binatti, CPO Juliana Binatti, and VP Engineering Marcelo Parise.
What did Pismo and Visa say about takeover?
Jack Forestell, Chief Product and Strategy Officer at Visa, says: "Through the acquisition of Pismo, Visa can better serve our financial institution and fintech clients with more differentiated core banking and issuer solutions they can offer their customers."
Ricardo Josua, Co-Founder and CEO for Pismo, adds: "At Pismo, we aim to enable our clients to launch cutting-edge payments and banking products within a single cloud-native platform – regardless of rails, geography or currency.
"Visa provides us unrivalled support to expand our footprint globally and help shape a new era for banking and payments."
Pismo will retain its current management setup, and the deal is expected to close by the end of this calendar year.