Financial Services (FinServ)
Five minutes with...Laurén Robbins, VP and GM at ServiceNow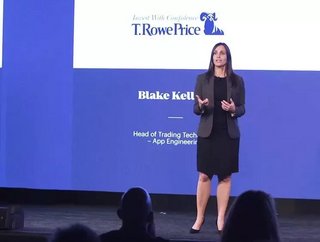 In the first entry of FinTech Magazine's new 'five minutes with...' section, we asked Laurén Robbins at ServiceNow five questions...
In the first entry of FinTech Magazine's new 'five minutes with...' section, we asked Laurén Robbins, VP and General Manager of Financial Services at ServiceNow, five questions about her background and what motivates her in fintech today. 
Q. Who was your childhood hero and why?
My parents were my big heroes. My mother, a nurse, taught me how important it is to care for others with compassion and empathy – both in business and in life. My dad, an entrepreneur, inspired me not only to dream big in my career, but also to never lose sight of cherishing family. Even while starting his business, he never missed my softball games, piano concerts or family dinners.
Q. What's the best piece of advice you ever received?
People don't care how much you know, until they know that you care. Tom Mendoza, an executive while I was at NetApp and who I'm grateful to call my mentor, taught me this important lesson in servant leadership. I greatly admire one of the ways he lived it — finding 10 people to personally call each day and thank them for going above and beyond.
Q. Which activity are you most looking forward to doing when the pandemic is over?
I was supposed to run the New York City Marathon in 2020, so I can't wait to jump into my next half or full marathon. I'm also excited to spend time with half of the new hires on my team at ServiceNow who I haven't yet met in person. Perhaps I'll convince them to join me running!
Q. Is there a personal achievement from 2020 of which you are particularly proud?
I'm incredibly proud of how my team responded to meet our Financial Services customers where they needed us most in 2020. We rallied to deliver innovative solutions quickly in response to the pandemic. In a matter of days, customers were able to implement ServiceNow's solutions to deliver critical funds to small businesses via the Paycheck Protection Program, scale their customer service functions and ensure a safe workplace for employees.
Q. What inspires you in fintech today?
Technology has such power to have a human and social impact in financial services. It's made the sector more accessible and understandable, helping to bridge the gap in areas like financial literacy. I'm especially inspired by the strides made by fintechs like Daylight and Greenwood to create equality in banking practices.