Financial Services (FinServ)
Five minutes with Dima Kats, CEO, Clear Junction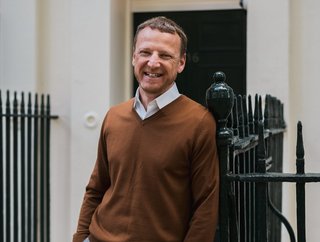 FinTech Magazine asked Dima Kats, CEO at Clear Junction, five questions about his background and what motivates him in finance today
We all know the companies, but what about the people behind them? Kats extols the virtues of problem-solving, the exciting possibilities of UK fintech, and why Poland and Venice are top of his travel list.
Who was your childhood hero and why? 
My hero growing up was Robinson Crusoe. I was always fascinated by this story of a man who must overcome every obstacle in front of him, no matter what it is. He doesn't have a choice; he just perseveres and pushes through the hardship.
What's the best piece of advice you ever received? 
'The higher the barrier, the bigger the reward in overcoming it.' This premise is where Clear Junction originated: we found a niche that other companies weren't willing to work within. This is why we built risk management capabilities into our proprietary technology to solve complex challenges.
Which activity are you most looking forward to doing when the pandemic is over? 
The restriction on travel means that I haven't met any of our new Polish office's staff face-to-face. So, once that is possible, I'm looking forward to going out there and congratulating them on all their fantastic work. On a more personal level, Venice is one of my favourite places in the world. I never get tired of visiting it so I will be heading there as soon as I can. 
Is there an achievement from 2020 of which you are particularly proud? 
2020 was the year Clear Junction started to scale up quickly because we had everything in order. Now, it's just a matter of opportunity and there is no shortage of those in fintech right now.
The pandemic has also allowed me to spend more time with my family, especially my children. Post-pandemic, it is an important goal of mine to continue this increased focus on them.
What inspires you in fintech today? 
UK fintechs managed to secure $4.1bn in funding in 2020 and are a key growth driver in the country's finance sector. It's also highly motivating to see the different ways fintechs and banks are working together around the world, from London to Africa and Japan. 
Continued collaboration and partnerships between fintech companies and banks are essential for the future of the industry. It's an incredibly exciting time to be involved in fintech: the endless possibilities and the rapid acceleration of financial services inspire me and the wider Clear Junction team every day. 
Want to share your story with our audience? Get in touch at [email protected] to be our next 'Five minutes with...' subject.