Financial Services (FinServ)
FISPAN CEO Clayton Weir talks open banking and payments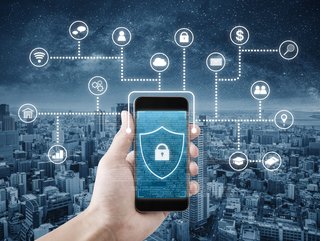 Clayton Weir, Co-Founder and CEO of FISPAN, spoke to FinTech Magazine about the impact of open banking on the industry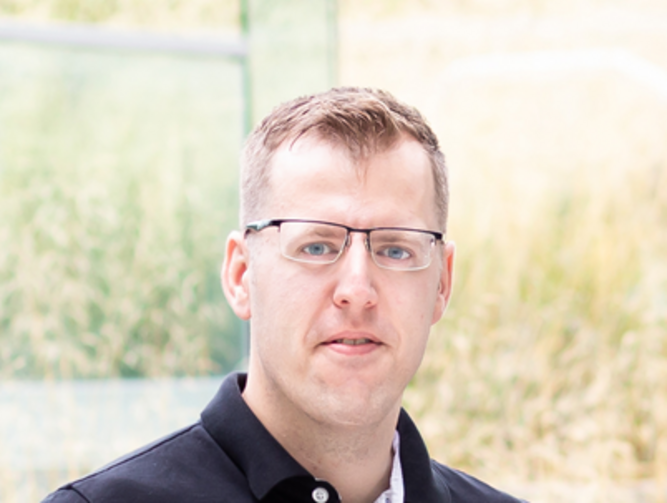 Can you tell me about FISPAN?
FISPAN's contextual business banking platform makes it simple for banks to offer commercial banking services embedded within ERP and business applications like NetSuite or Sage Intacct. For example, a bank can embed their banking portal directly within their clients' ERP or accounting software, enabling the client to carry out treasury management tasks (AP/AR, reporting, checkprint, wires/ACH, etc) from within the tools they already use to run their business – without having to log into a separate banking portal. FISPAN is the only company globally to offer this technology, with a patent pending on our contextual banking application.

Through FISPAN, users have a simple and scalable means of streamlining their bill payments, receivables, banking transaction, and account reconciliation workflows, thereby saving time and effort for higher-value activities.
Our banking clients include six of the top 10 tier-one banks, whose combined assets total more than US$8.88tn. FISPAN powers best-in-class commercial banking experiences by removing friction and adding value to how the bank's clients operate their business.
What is your role and responsibilities at the company?
I am a co-founder and the chief executive officer at FISPAN. I work to shape FISPAN's vision and strategy execution, with an emphasis on people, product, and client success. Part of my role is to make major decisions in regards to the future of the company as we continue to grow and expand our offering as well as to identify key executive hires to make that happen. I'm the face of the company and am proud to be a public figure in that sense as I have a passion for our product and a great respect for the many people who I work with to bring FISPAN's vision to life. Although we've grown extensively over the past few years, it's important to me to maintain the initial startup company energy and I encourage companywide transparency. I host weekly companywide meetings with the entire team to keep them up to date as well as provide an open forum for questions, department presentations, and discussions.
As part of my public-facing role, I also host the If I Ran the Bank podcast for FISPAN where we invite industry leaders to discuss the hottest topics in banking, finance and the future of payments. It's a chance for our guests to showcase their out-of-the-box thinking in the banking industry and have a casual conversation about changes we want to see in our industry.
Some notable podcast guests have included Verna Grayce Chao, executive VP in charge of City National Bank's Treasury Management Solutions who proposed ways to empower customers through digitisation and Paul Margarites, currently the Head of Commercial Digital Platforms at TD Bank and formerly executive director at J.P. Morgan Chase, where we discussed the importance of data for digital transformation.
All my guests bring a new and interesting take on the topics they are passionate about so each episode is an energetic discussion. We're now on season two of the podcast series and the exchanges are just getting better and better as more banking and financial professionals are joining in on the conversation.
What inspires you in Fintech today?
Ironically, the thing that inspires me the most is that I don't really think "FinTech" is a thing anymore. We are living in a world where entrepreneurs and companies are thinking much more broadly than solving financial problems and are just solving problems for people and businesses. The financial part is just a small part of the solution.
I began with an interest in many aspects of this industry – disruption of business banking, open banking, treasury and accounting automation, contextual banking, APIs and API strategy, etc., and have spoken and written extensively on these subjects for many years. I'm still very interested in these topics, of course, it's just gratifying now to see a greater acceptance, understanding and acknowledgement of these matters in this industry and to see more people joining in on these important conversations.
We're seeing many companies remove bricks from the wall separating the financial industry from other industries to the point where it isn't much of a barrier anymore. Organisations are heading into multiple industries and sectors wherein a company isn't just there to solve one niche problem, but instead try to understand a variety of issues and find opportunities.
I'm also inspired by the people on my team. We have grown significantly over the years from a small, dedicated group with a great idea to about 150 talented people today working to execute the company vision. The co-founders and I have been here since the beginning and have been able to witness first hand the expansion of our team as we onboard more and more clients and continue our upward growth.
How do you think open banking is helping retailers expand their reach?
FISPAN primarily services commercial banking but we believe open banking brings opportunities to the entire financial industry. For retailers, we can see the need for innovation in the ecommerce space is already being realized. When retailers can provide alternative payments in formats that best attract and are most convenient to their customer, they can increase revenue streams and customer reach. Alternative payment methods include:
Buy Now Pay Later(BNPL): Which offers online shoppers interest-free financing on retail purchases over a series of installments. It has been led predominantly by merchants, but in the future, it will likely also become prevalent on the card-issuing side.
Integrated settlement services: Connects customers with thousands of banks across multiple countries – no cards required.
QR Code payments: Contactless and secure bank transfers where customers can simply scan a QR code in order to confirm payment.
Interbank Transfers: Being able to make immediate, secure payments between bank accounts
Virtual Fund Collection/Sending: Collect money from your customers, online or in-person, without needing to know or store their card details.
Offering payment alternatives that are more convenient shows a better understanding of how customers use financial services, just as we are working to improve the commercial banking experience through embedded banking.
Do you think open banking is transforming CX by enabling virtual card payments?
Absolutely! Open banking is transforming the CX by removing friction. Customers will only adopt a new payment process if it improves upon or matches the experience they are used to. Open banking also provides convenience in allowing customers to pay in the way in which they want to pay or in a way that is most convenient to them at the time such as Buy Now Pay Later (BNPL). Open banking will drive the solutions and innovations that will allow customers to personalise their own user journey to meet their specific needs, enabling a smoother and individualised customer experience.
What can we expect from FISPAN in 2022?
Our team faced enormous growth during the pandemic and now that things are returning to the new normal, we can expect our team to really focus on expanding our solutions further and working on our product roadmap. We've made great connections with various market leaders and are working on expanding those conversations into new product offerings while also capitalising on the accelerating and growing demand for bank-to-business connectivity. FISPAN is seen as the leader in this space across the core banks so we'll work to continue sustaining our brand awareness.
As we continue growing the If I Ran the Bank podcast, we expect some interesting conversations to arise from there in a post-pandemic world, especially around digital transformation and how various industries adjusted in order to succeed and key factors contributing to that success.
In addition, traditionally most of FISPAN's activities have been in the United States and while we will continue to operate and develop our relationships and solutions with our clients there, I think you will hear a little more noise from us in international markets this year.