Financial Services (FinServ)
FIS: Reinvention will be key to recovery in 2021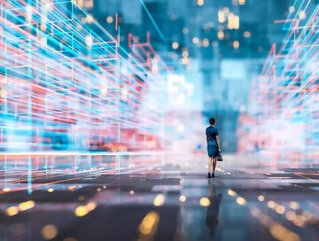 Kim Bynan, Senior VP and Head of Prepaid and Government Solutions at FIS, emphasises the importance of innovation in financial services for 2021...
, Senior VP and Head of Prepaid and Government Solutions at , emphasises the importance of innovation in financial services for 2021.
Trends that were already capturing the market in 2020 have been supercharged by the necessity of COVID-19. Here, FinTech Magazine (FM) asks Bynan (KB) how FIS has been adapting, what new patterns in consumer spending are emerging, and how the industry can stay on top of change.
FM: What effect has 2020 had on FIS' digital strategy?
KB: FIS has seen such a rapid change in how consumers shop and conduct business in 2020. We have practically moved ahead 10 years in the adoption of digital commerce, including contactless payments, mobile ordering, social shopping and more. This is a harbinger of the power of optimising mobile sales channels for retailers in a post-pandemic world.
FIS recently conducted our survey and we found that more than 60% of Gen Z and Millennial consumers have made purchases via a social media app. Those are numbers we never saw before this year.
FM: How have shopping experiences changed since the pandemic?
KB: Almost overnight, the US required a change in our shopping experience. Instore commerce shifted to be more online. If shopping Instore, transactions needed to be contactless and frictionless. 
FIS Prepaid and Government solutions deployed online shopping for 26 states in less than three months. This allowed over 20 million of our consumers to shop online with their SNAP Prepaid Card. Digital enhancements to expand Financial Inclusion for Government recipients has always been a part of our strategy, but the events of 2020 accelerated the need for deployment.  
FM: Have financial services matured sufficiently to meet contemporary challenges?
KB: Absolutely. This year did not really present much of an option in having to accelerate and adopt an ambitious digitization plan, and the industry stepped up. More consumers are shopping online or using apps like Zelle or PayPal to make payments.  
In our Generation Pay survey, we found that across the board mobile payment adoption was on the rise, with 44% Gen Z and Gen X and 46% of Millennials making payment with a digital wallet or mobile device. 
This shift to more digital transactions also requires the industry to change the way we manage fraud. FIS' 2020 Corporate Liquidity Market Report found that security followed a close second to fraud as the most important reasons for adopting new tech. So, this will continue to be a drive in the acceleration of these digitisation plans. 
FM: Do you think customers and ecosystems behave differently now?
KB: Yes. COVID-19 has shifted consumer purchasing patterns in an irreversible way. Our Generation Pay survey revealed 58% of all consumers increasing their use of take-out and drive-thru options to support their favourite restaurants. 
One in three people now use digital wallets or cashless payments, with even greater usage for consumers under 55 - a huge shift in payment behaviour across demographics.
These trends were all already present before the pandemic, heading down the path towards wide-scale adoption. However, it was the efforts to minimise the spread of COVID-19 that escalated the movement dramatically for the payments industry. How consumers pay for goods and services has evolved and these changes will likely stick. 
FM: Finally, what will change with regards to your 2021 strategy?
KB: Technological innovations have always been part of FIS' strategy, but the speed at which we deploy will increase. The pandemic changed the way consumers pay and we are committed to finding new innovations to continue to lead the change.  
2020 has taught us all to be nimble, flexible and creative and has proven that we can deploy in months, not years. The businesses who jump on board and reinvent themselves to meet this need will be the ones who see a much swifter recovery.