Financial Services (FinServ)
Fintech trends and the benefits of diversity in 2023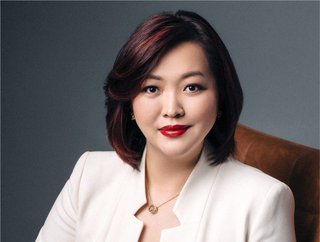 Ying Cao is the co-founder at Work in Fintech
As part of our 'Women in Fintech' series, we spoke to two industry leaders about changes and trends happening in the space
As part of our 'Women in Fintech' series, we interviewed two leading female executives about their role in Fintech, why they were inspired to work in finance, and who they find the industry in terms of inclusion, acceptance and encouragement.
Marie Downes is the Chief Talent Officer at Adaptive Financial Consulting and Ying Cao is the co-founder at Work in Fintech.
Tell us about your role and your company
Marie Downes: I'm Marie Downes, the Chief Talent Officer at Adaptive Financial Consulting ('Adaptive') and have been at the company pretty much since its inception ten years ago. I've spent the majority of my career working in the fintech space and have been a witness to the evolution of the industry, including most recently, the unfolding of future-of-work trends accelerated by the pandemic .
Adaptive builds and operates bespoke trading systems across asset classes for financial services firms wanting to own their technology to differentiate and compete in the long-term.
Ying Cao: I am the co-founder at Work in Fintech. Work in Fintech is an EdTech platform with a mission to inspire young professionals to a career in fintech and web3 regardless of gender, race, or background. Prior to founding WIF with my partner Matt Cheung, I spent nearly 20 years working on Wall Street to drive digital transformation and fintech investment in global markets and witnessed first hand how the industry had evolved and benefited from a more diverse workforce and the talent gap that still exists. As a China-born immigrant and a corporate-executive-turned entrepreneur, it is dear and near to my heart to create a more diverse and democratized future in the fast growing FinTech industry.
Which trend has had the biggest impact on driving diversity in fintech over the past year?
Marie Downes: There are two trends that resonate. One is the realisation that we can actually influence the number of women that enter the fintech sphere. It doesn't just start with having women as part of the interview team for female candidates or visible women in leadership (although those help); we can actually work at a grassroots level to encourage entry into technology degrees, apprenticeships, coding schools and the like. It's really down to understanding that we can make a bigger difference than we think by mobilising our resources and working with schools, charities, and higher education institutions to push for change.
The second is the rise in flexibility as a result of the pandemic. Despite many advances, women, in general, still pick up the slack when it comes to childcare, eldercare etc. and for some, a demanding role in fintech was not a reality as it would be wholly incompatible with those responsibilities. As more and more firms are embracing working from home policies, this barrier to entry and advancement has begun to erode and so more women are interested in and open to working within fintech as it is increasingly compatible with other obligations. A McKinsey report from 2022 concluded that women are 10% more likely than men to quit a role if hybrid working is not available.
Ying Cao: There are many angles to diversity, such as age, gender, race, sexual orientation, etc. Given the increased use of digital banking and fintech services among the younger generation, we see more young people entering and building a fast track in Fintech vs. traditional finance. The increased focus in technology and hard skill jobs in the fintech industry also creates more opportunity for people from various races and backgrounds to join the relatively new and innovative sector. The global pandemic also fuels the increase in remote working which creates a more levelling playing field for workers from various backgrounds to take part in FinTech. However, with the great resignation, there is a wider gap for gender diversity with one in four women – compared to one in eight men – citing childcare as a reason for unemployment during the pandemic.

Which areas of fintech are seeing the biggest uptick in terms of female leadership and interest - and why?
Marie Downes: Interestingly, it's female-owned fintechs that attract more female workers and leaders. Visibility is clearly hugely important in terms of greater gender diversity.

Our own experience at Adaptive is that we are seeing an increasing number of female applicants for our early careers programme, which is an intense technical training programme, so I'd say that coding is seeing an upward trend. We believe this to be down to a number of factors, including the fact that we are striving to make Adaptive a more inclusive place - for example, through our annual DE&I festival to educate our colleagues and to challenge intrinsic bias - and that we are breaking down the barriers to entry - no degree is required for our early careers programme candidates; interviewers look for potential as opposed to completing a checkbox exercise. These actions send the message to candidates that we are an inclusive, welcoming organisation where culture-add is prized over culture-fit.

Ying Cao: IMF published a working paper in 2022 and concluded that women represent less than 10 percent of leadership - both as founders and as members of executive boards of fintech firms. The share of women in leadership positions is even lower than those in the traditional banking industry and technology companies. This is consistent with what we have observed in the fintech market over the past few years.

Generally, you will see more women taking leadership roles in more matured and established FinTech companies and the newly started smaller start-ups. The former is largely due to the board's focus on diversity metrics and the latter is impacted by more women being inspired to become founders and take an entrepreneurial career path as they just started out in the workplace. And this is also highly impacted by generational digital literacy and increased use of social media platforms among GenZ.
Which areas in fintech are not attracting women - and how can this be addressed?
Marie Downes: Sadly, most areas of fintech are struggling to attract women - there is a dearth of women in leadership positions and unfortunately, there is still the problem of presenteeism, and the 'badge of honour' associated with all-nighters which, for women with caring responsibilities, can be a barrier to entry.

There are some easy 'wins' that can make fintech employers more attractive to women with simple actions such as writing job advertisements in a more neutral tone, i.e. not putting women off applying by usingwording such as 'rockstar', 'ninja', 'guru' etc. This must, however, be coupled with analysis and development of company culture to ensure that it is, in fact, a workplace that is welcoming to and supportive of women.

Ying Cao: Sixteen women in the world are the sole founders of over 1,000 of the best-funded fintech companies. This is a shockingly low number, especially considering that 42% of all entrepreneurs are women. This is a top-down problem. Female founders, compared to male founders, are less likely to receive fundings or additional funding even when they are pitching similar ideas, largely due to unconscious bias.

And this problem at the top creates a trickling effect across the organizations. Discussion around this topic has lasted for years and little progress has been made. Dialogue alone is apparently not enough. Actions and accountabilities will need to happen to make real and lasting change. Good news is that there are more VCs focusing on female founders and more companies investing in D&I initiatives as they see adding more women in the leadership ranks as not only a moral decision but also a business one.



What changes would you like to see take place in fintech over the next year or so?
Marie Downes: To achieve more gender (and beyond) balance within fintech, implicit bias must be recognised and tackled - that's step one.

Secondly, research has shown that women are less likely to apply for a role if they aren't able to tick all of the boxes, whereas men are likely to apply if they tick the majority of boxes and so a rough extrapolation would conclude that women are less likely to seek promotions if they don't feel that they can hit the ground running or have all that they need to succeed from day one. Therefore, the next step should be for companies to actively seek out and identify female future leaders and to offer mentoring and support to allow those women to maximise their growth potential.

The third step is to continue to review and develop working practices and policies in order to ensure that there aren't inadvertent barriers to entry and growth for women. This has a far greater impact though - the world of work for men has changed at the same time and so flexible working and family-friendly policies enable them to take a more active role in their family life. This, in turn, changes how children see 'traditional' male and female roles and is therefore likely to encourage children to not see social barriers to their careers.
Ying Cao: FinTech is where innovation lies. With the increased use of data, it provides more hard evidence to the state of diversity and the benefits of having a more diverse workforce. Companies and policy makers should take advantage of this data to drive targeted diversity efforts for the benefit of continuous growth in the industry.
It is encouraging to see that more companies are practicing what they preach to invest in the younger generation and inspire more young professionals to come and work in Fintech and Web3, regardless of their gender, race, or backgrounds.
Maria Downes
Ying Cao is the co-founder at Work in Fintech