Financial Services (FinServ)
FinTech profile: Transferwise - the transfer pioneer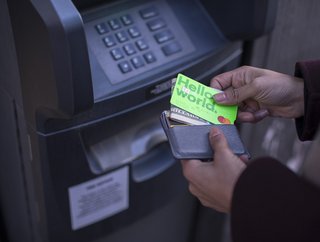 At the start of the month we published our list of the top 10 unicorns in the financial services. Here, we take a closer look at one of them:
At the start of the month we published our list of the top 10 unicorns in the financial services. Here, we take a closer look at one of them: Transferwise
Transferwise was established in 2010, based around a vision of making international money transfers cheap, fair and simple. 
However, as is the case with many pioneering businesses, there is more to the story than that. The vision - to overhaul the international money transfers system - was one shared by founders Kristo Käärmann and Taavet Hinrikus, who came up with the concept for the businesses after realising they were losing out to fees when transferring money home, to Estonia, from the UK.
The answer to their problem became Transferwise, a concept built around three core beliefs for sending money:
that it should be low cost and fair - Transferwise uses only one fair exchange rate and gives one upfront fee
that it should be simple - everyone at the company is dedicated a process that it claims is simple, watertight and offers "bank-level security, minus the banks"
that it should be fast - log in, sign up and send. That's the premise behind Transferwise's process, with the company adding that 'most' transfers happen the same day
A better way
Transferwise works off of the bank transfer rate of the day, offering the best possible rate across 750 currencies. Users can send a one payment, against which they receive the real exchange rate and low fee already mentioned. A business account option also exists, which allows companies to send, spend and receive in multiple currencies. 
The company recently introduced its Borderless Account to complement existing services. This multi-currency account is pitched at travelers, expats and freelancers, for whom it allows spending in any currency and the sending and receiving of money for free from the user's own foreign currency account. This, it claims, can be done "on average 8x cheaper than leading UK banks". 
In the decade since its establishment, Transferwise has grown exponentially. Today more than six million customers use it to move more than £5bn each month - for those who really want to know what that looks like there's a handy 'real-time' map on the company's website detailing this £5bn (AUD$99 transferred from Australia to the UK at time of writing!). 
Falling neatly in line with that latest transfer (check out the map if you need to see more), the company announced at the end of last month that it now offers instant transfers in Australia. This development shifts typical transfer times from up to 48 hours to less than 60 seconds. 
SEE MORE: 
For more information on all topics for FinTech, please take a look at the latest edition of FinTech magazine.