Financial Services (FinServ)
Fintech Payments Company 'Paysend' Reaches 5 Million Users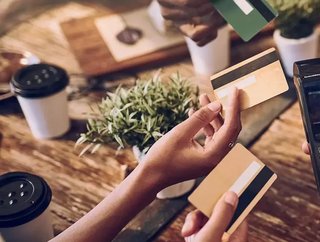 Paysend, a fintech payments company based in London, UK, has reached more than 5 million users after less than five years in operation
Paysend, a fintech company that provides online payment services to individual and business clients in over 135 countries, has reached 5 million users. The company's primary goal is to revolutionise how money travels across borders. Currently, it supports worldwide cross-network compatibility and works with Mastercard, Visa, UnionPay, along with local ACH and payment schemes. The firm provides over 40 payment choices for online small businesses.
The company's CEO, Ronnie Millar, commented on the milestone of reaching 5 million customers: "The payments landscape has shifted dramatically over the past few years, with the Covid-19 pandemic accelerating the rate of digital change. Customers increasingly expect frictionless, embedded payments and the advancement of new technologies are enabling this."
Revolutionising the payments industry
In an increasingly competitive payments landscape, Paysend is one of the few incumbent fintech companies to have reached a user base of this size. The company has been able to snowball by providing innovative payment solutions to suit customers' lifestyles and bank account preferences and entirely new ways of holding, sending, and spending money through its global account.
One of the most appealing features for a growing audience is the fixed fee for payments. Paysend charges £1 (GBP) per transaction, regardless of the amount, unlike other payment providers known for setting a percentage. Another incentive is how the firm keeps its prices free for virtual cards, currency exchanges, performing SEPA transactions, and sending money to other members on the site or app.
How is the payments industry changing?
The global payments market is still costly and inefficient for consumers, with many people having significant barriers to entry. Cash-to-cash transactions still account for around 70% of international payments, causing consumers and small businesses to pay substantial fees averaging at 5.2 per cent per transaction and around an hour spent by both the sender and receiver completing each transfer.
Paysend's next-generation financial platform dramatically lowers costs by up to 60%, using the Paysend app for instant transfers; through using innovations such as card-to-card payments and reducing intermediaries back to the minimum. The fintech company's platform is one-of-a-kind since it covers the whole payment value chain. It eliminates the need for third-party acquirers and processors, saving money and making things simpler for consumers and small businesses as a result.
Making money transfers easier
By allowing users to send money to any cardholder in the world via its platform, Paysend is helping to reduce economic hurdles to entry in the payments industry. Connecting 12 billion people and enterprises around the world, whether by Visa or Mastercard, simplifies access for consumers and businesses who frequently move money back and forth between countries.
"At Paysend, we always ask ourselves: how can we simplify the way that people pay and send money? We are continually looking for ways to provide our customers with maximum value, and we remain committed to ensuring we are at the forefront of creating innovative solutions to make payments easier and more accessible for all," concluded Millar.