Financial Services (FinServ)
Fintech Mexico: Kueski Raises $202m to Grow BNPL Footprint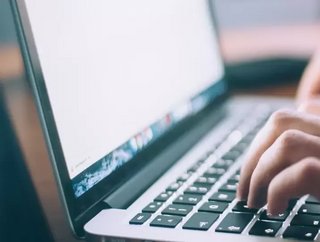 Kueski, Mexico's largest BNPL provider, raises $202m to expand further by offering financial services to millions of people in the Latin American country
Mexican fintech Kueski has raised $202 million in a Series C funding round, providing the company with ample resources to continue growing in Mexico and provide new products. The move was made possible by the participation of StepStone Group and Victory Park Capital, which together contributed the most considerable amount in venture capital.
Since being founded in 2012, Kueski has given its users more than five million loans. "We are excited by the opportunities in the BNPL sector in Mexico and the rest of Latin America and are delighted to be partnering with one of the market leaders in Latin America, Kueski," said Jim Lim, Partner at StepStone Group. 
Kueski has experienced a significant expansion in the last year, thanks to its strong leadership and due to filling a gap in the Mexican market by democratising access to financial services. Gross Merchandise Volume (GMV) has grown by 210X, and the company's presence has expanded across the country.
Enabling financial inclusion in Mexico
Kueski, the largest buy now, pay later (BNPL) platform in Mexico, provides consumers with access to credit that would otherwise be unavailable. Mexico has the fifth-highest proportion of unbanked people in the world, and 90 per cent of retail transactions are conducted with cash. Kueski is seeking to link the whole Mexican retail market via mobile technology without requiring consumers to have a bank account, a credit card or history. As a result, Kueski has created a fintech to allow users in Mexico without bank accounts or credit scores the opportunity for retail transactions.
According to Adal Flores, Co-Founder and CEO of Kueski, "Mexico is not the only country with a highly-underbanked population as many Latin American countries are dealing with similar issues. Kueski uses alternative data in expanding financial access and inclusion to previously underserved and ignored communities, playing an important part in the country's financial evolution. Instead of relying on credit bureau information, Kueski uses socio-demographic data in assessing creditworthiness and grants loans to consumers previously ineligible for financial assistance."
BNPL is on the rise across the world
The BNPL market is blasting off like a rocket, with the rising demand for BNPL being fueled by a slew of reasons, including e-commerce and m-commerce services growth and worldwide household debt expansion, which has reached $55 trillion USD. Another catalyst of BNPL services has been the COVID-19 pandemic.
Iain Regan, Chief Revenue Officer at Semafone, said, "The emergence of buy now, pay later (BNPL) has gained significant attention and traction as consumers and brands navigate the continuation and aftermath of the pandemic. Over the last year and a half, the pandemic has caused economic shock, employment disruption and future uncertainty, causing brands to introduce alternative and attractive payment options. Though the concept is nothing new, the demand is skyrocketing—and retailers are taking note and catering to these evolving interests to attract and retain consumers. In fact, in the first two months of 2021, Adobe reported a 215% year-over-year growth of BNPL options."
In summary, it's a perfect mix for the BNPL market, and it's no surprise Kueski, a company providing access to retail transactions for most Mexicans, even those without a credit score or bank account status, was able to raise $202 million in venture capital. This Series C funding round is sure to help the fintech company continue its impressive growth and reach even more consumers who are in need of financial assistance.