Financial Services (FinServ)
FINTECH LIVE VIRTUAL event reveals May 2023 'Save-the-date'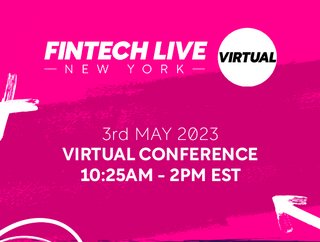 The FINTECH LIVE VIRTUAL event will take place in May, and will cover the latest news in fintech, crypto and insurtech as part of its agenda
The FINTECH LIVE VIRTUAL event will take place on May 3rd, 2023, event organisers have announced, as plans for the day-long virtual conference get underway.
FINTECH LIVE, which is backed by Fintech Magazine and organised by Bizlick Media Group, already hosts an annual hybrid event in London annually. The success of those events and the strong industry demand for more networking and thought-leadership opportunities have driven the decision to add the VIRTUAL conference to the FINTECH LIVE calendar.
Presentations and themes for FINTECH LIVE VIRTUAL
Scheduled to take place from 10.25 until 2 pm on May 3rd, 2023, the conference will cover a range of themes from the latest developments in the fintech space, to what's happening n the cryptocurrency market, and how things are changing in insurtech.
Experts from top-tier companies and organisations will present their findings and ideas, while the virtual audience will be able to interact with the sessions through the event's official app, Brella.
Join the FINTECH conversation
To find out more about FINTECH LIVE events, check out our recent round-up of presentations, round tables, fireside chats, and panel discussions at the 2022 event at The Magazine in central London.
Be part of the revolution. One of the innovators changing the industry by doing things differently. It's time to change the rules of the game. It's time for DISRUPTION.
FINTECH LIVE VIRTUAL is held on 3rd May 2023, streaming remotely to virtual audiences around the world.
Featuring keynote speakers, interactive fireside, and panel discussions, this exclusive 1-day virtual event is an essential deep dive into issues impacting the future of Fintech, Insurtech, and Crypto. Join the FinTech community and be part of the conversation that drives radical change.
For more information and a 'Save the Date', notification, register your interest for the FINTECH LIVE VIRTUAL event at: https://virtual.fintechmagazine.com/