Financial Services (FinServ)
Fintech in Tajikistan: Alif Academy Director talks talent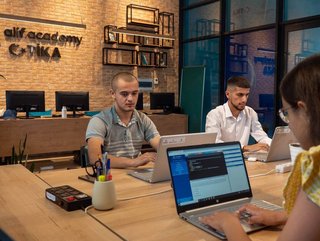 Habibakhon Aslonova is the Director of Alif Academy in Tajikistan - an organisation driving fintech development across former CIS countries via education
Habibakhon Aslonova is the 24-year-old director of the Alif Academy - a leading IT educational organisation based in Tajikistan. Her career in finance began in 2019, when she joined Alif Bank - a fintech company with a full Banking license. Her first role was as a customer service clerk in the call centre, where she handled and processed customer calls. Since then, her interest in fintech skyrocketed, and she has risen through the ranks to become one of the Alif Academy's youngest directors, where she works on educational projects driving the development of IT and fintech in Tajikistan. We caught up with her to find out more.
Describe the general state of fintech in Tajikistan.
Recently, financial technologies have been developing drastically in Tajikistan, but there is still a significant gap to be filled. People in Tajikistan have been actively adopting financial technologies offered by banks and other mobile providers. For example, Alif was one of the first businesses to introduce our alif.mobi e-wallet. In my opinion, the fact that not all stores accept credit cards, even in the nation's capital, and that everyone owns a smartphone, has had a significant impact on the market.
Undoubtedly, there are still considerable barriers impeding the development of fintech in Tajikistan. We lack appropriate infrastructure - in the country, there is live vending and in many cases, the seller does not have a terminal to accept payments. A stable internet connection is also necessary to access mobile wallets, while the network sometimes does not function well. Moreover, the widespread distrust in new technologies is a problem. But I think people's attitudes will change, and they will gradually embrace the emerging disruptors as time passes.
I am confident to see more innovative projects launched in the near future to enhance financial literacy among the population because fintech companies are established and developed to satisfy the needs of people.
Are many women involved in fintech in Tajikistan? Or are you unusual in your interest?
Fintech and IT are among the most exciting industries across the world, and Tajikistan is no exception. People working in these areas need to have an open mindset and a comprehensive approach to provide their clients with effective solutions. To realise this, it is critical to assemble a competent team without gender stereotypes and discrimination. Then they can creativity flourish and more feasible ideas can be generated – it is someone's skills that matter rather than gender.
My work involves a lot of communications with IT and fintech companies. I am pleased to share and notice a positive trend that the role and working capabilities of female team members are evaluated equally with their male counterparts.
Tell us about the Alif Academy - what does it do, what is its purpose - and how is it supporting the growth of fintech in the region?
The Alif Academy has been in operation since 2017, and our mission is to advance IT education and help people in acquiring new skills. By providing affordable professional IT courses, we believe we are helping people develop the skills they need to find a job or start their own business, thereby improving the employment rate in our country.
We mainly support the fintech industry by providing qualified staff in their relevant areas - Data Science, Machine Learning, QA, DevOps, Data Structures, and Algorithms, and programming languages such as PHP, C #, JS and others. Our instructors are practitioners who are willing to share their knowledge and help students throughout their learning journey.
Describe your work with Afghan refugees and what you have achieved with them so far.
This is our joint project with the Aga Khan Foundation and USAID. The project consists of 3 courses designed to elevate students' computer literacy and teach them basic programming skills. They will be able to start their first coding experience with the courses' assistance and learn the most pertinent and fundamental knowledge about contemporary programming languages.
We conducted a demo lesson for the applicants to get them acquainted with the course and the world of programming. We invited all prospective candidates to fill out an application form and selected the strongest potential under careful consideration. We are aware of their inferior computer literacy and programming skills, and this is why such courses are of urgent need.
The first session was launched in April 2022, where 15 students were selected. However, due to reasons such as moving abroad or academic incompetence, some students had to quit, but 7 of them successfully graduated. The second group started in July and we also selected 15 students, and this time, 11 of them successfully graduated.
Your role is education-based. What challenges do your students face in entering the space?
The main difficulty that students need to overcome is the lack of confidence.
The courses use team-building activities to bring the group together and try to maintain a warm and friendly atmosphere. Teachers provide each student with individual coaching and tailored advice based on their unique personalities. Sometimes, to help relieve students' sense of insecurity, we invite experts who started their journey in IT from scratch and experienced ups and downs.
The next task is to help students to find a job in the IT industry. The Alif Academy is actively cooperating with various IT and fintech companies – both long-established and startups, that are keen on onboarding brilliant talents. Students do not necessarily need to obtain the most advanced knowledge, but sometimes companies are willing to invest in their further development. What matters to a company is the person's commitment and passion for the sector.
What would your advice be to any young woman seeking a career in the fintech industry?
The most important thing is to be confident in yourself and your abilities. Get inspiration from people, books and movies, try new things, and meet new people. In Central Asia, we have long been indoctrinated in a gender stereotype that some professions are 'only for women' while others are 'only for men'. This is very upsetting, but it can also become a driver to 'break' this stereotype.
What new programmes and initiatives are you involved with? Can you talk us through them?
Right now, I am concentrating on expanding the Alif Academy offerings. An important project for us is our programming course for girls. When selecting participants, we notice there is a lot of fear associated with the tech industry for female candidates. And while many are successful in completing the course, some have had to drop out halfway through due to pressure from their families or fellow students. Girls can even feel embarrassed to ask questions if there were boys are their group. If you look at our statistics, among all the 156 graduates of our technical courses (PHP, C#, Kotlin, etc.), only 20 are girls.
In light of the persistent prejudice against females around the world, we aimed to open a "CodeGirl" course that allows girls to understand the role of IT in the modern world. We want to drive belief in their abilities so that they can achieve success in this field and dispel the myth that "IT is not for women". Gender equality in the IT sector will encourage more women to enter the workforce, which will directly benefit the country's economy and contribute to eliminating the shortage of technical specialists.
How do you see the future of fintech developing in your country?
I am confident about the ongoing trend that fintech will continue booming with the development of innovative analytical and scoring products. Instead of face-to-face communications, most users prefer to interact with companies, including banks, in the digital space - for example, if people want to open a bank account, today they prefer to apply online rather than go to a branch.
Fintech is developed in a large part by individuals with strong technical and mathematical backgrounds. The success of Tajik fintech around the world largely depends on the availability of qualified IT professionals. That is why it is so important to support IT schools such as the Alif Academy to nurture promising talent.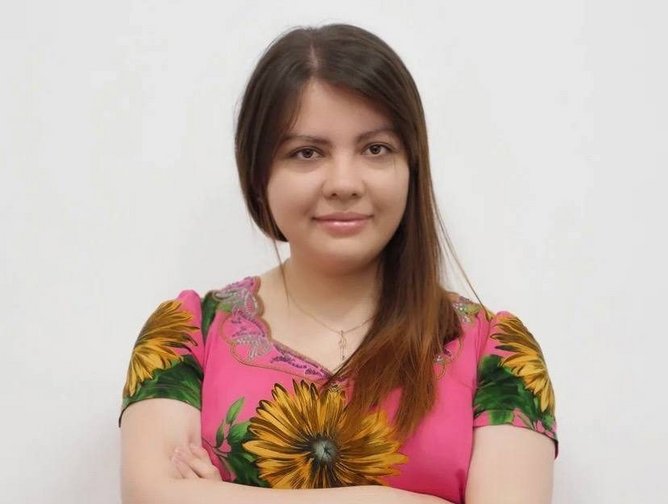 Habibakhon Aslonova, Director of the Alif Academy, Tajikistan