Financial Services (FinServ)
Fintech can democratise opportunities in a cashless society
By Kent Mackenzie, Partner, Deloitte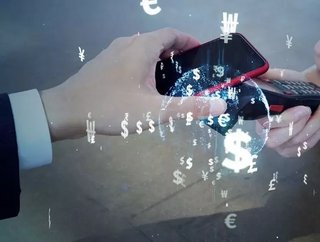 Kent Mackenzie, Partner at Deloitte, discusses how the COVID-19 pandemic has created opportunities for democratised financial systems...
Kent Mackenzie, Partner at Deloitte, discusses how the COVID-19 pandemic has created opportunities for democratised financial systems.
COVID-19 has brought with it immense societal change in a relatively short space of time, and as attention begins to shift to what society will look like moving forward, it is clear that future forecasted trends have been accelerated. 
Nowhere is this more obvious than the moves that have been made towards a cashless society. While these changes have been anticipated for some time, with the use of physical cash already in decline, this trend has continued at pace during the pandemic, following warnings from the World Health Organisation that banknotes may be spreading COVID-19. 
However, while these moves may be viewed as positive by some, there is a real risk that those who are the most vulnerable in society are at risk of being locked out of banking and payments. It is estimated that this could impact over five million households in the UK or 80% of elderly homes who rely on the use of cash for payments. This also poses a challenge in Scotland, where there is a higher proportion of groups who are more reliant on cash than across the rest of the UK, according to the Access for Cash review 2019.
With these changes come important questions about the need for products that support people's financial education and literacy and the current economic disruption being felt across the globe has only further highlighted the need for this type of offering.
It has become clear that those who are outside the financial system cannot be left behind. In particular, as individual debt increases as a result of the economic downturn, financial literacy and understanding will be a skill of even more significant value to many people. 
With the focus of fintechs on data sustainability, they are uniquely positioned to respond to this challenge and create solutions to identify hardship, vulnerability, and financial literacy, while also empowering people to understand their finances a little more.
These are spaces fintechs are already working in, providing support for the underbanked, of which the World Bank estimates there are 1.7 billion adults, alongside those who want greater awareness and understanding about their own financial activity. 
Working to democratise financial services by providing basic financial tools in a fair and transparent way is also a priority, particularly in light of the current economic climate, and many fintechs are adapting to this demand, adjusting their products and services to meet the needs of customers who are struggling. Scottish fintech INBEST and the University of Edinburgh, for example, recently announced a research project to focus on the challenges people are currently facing when accessing income benefits and affordable finance due to COVID-19. 
While implementing new technology and avoiding exclusion in financial services is by no means an easy task, opening up discussion and acknowledging the need for solutions to these problems is vital if we are to ensure a better financial experience for all and build a more inclusive financial services sector. 
This article was contributed by Kent Mackenzie, Partner at Deloitte